Imaging Science Foundation Reference DVD Citation Program
Last Update
The Imaging Science Foundation (ISF) has established a DVD citation program. ISF selects reference quality DVDs for citation by ISF in their print media advertisements. Currently, ISF runs ads in Stereophile Guide to Home Theater, Home Theater Magazine, The Robb Report, and Audio-Video Interiors. The ISF Reference DVD Selection program attempts to promote the highest quality standards for DVD production. We hope that ISF citation will contribute to public awareness of the differences in DVD production.
ISF is very influential in the set-up of display devices at various professional and consumer home theater shows. Often selection of display material is recommended to manufacturers by ISF. ISF is dedicated to improving display standards through education of professionals and consumers. ISF conducts private seminars and product evaluations. Clients include Bose, Electrohome, Faroudja, Hughes/JVC, Krell, Marantz, Mitsubishi, Panasonic, Philips, Runco, Sharp, Texas Instruments, Toshiba, Yamaha, and others.
Participating ISF ad coop dealers display selected ISF Reference DVDs in their showrooms as examples of reference quality DVD production. ISF dealers are amongst the most highly respected home theater stores in the country. We hope that by displaying the best possible images on their showroom display devices, consumers will understand the importance of DVD quality and support the studios when they produce fine examples of the best of DVD reproduction.
For more information about ISF, please visit the web site at http://www.imagingscience.com.
Previous cited ISF Reference DVDs are listed below with short descriptions of their visual qualities.
15 Minutes/B,A
New Line
Chapter 10 Kevin Miller Selection
A splendid transfer in every respect, 15 Minutes never stops delivering sparkling images with every depraved detail revealed in gloriously garish color. Check out the explosion of color in the Times Square scenes. Each color defines its own space brilliantly. Black levels are dynamic in the interior fire sequences. Fire engine reds are reflect the action with unusual brilliance. There's no enhancement around the edges and every object is meticulously detailed. The wonderfully active Dolby Digital 5:1 surround mix captures the ambiance of the bustling city.
An Ideal Husband/A-,A
Miramax
Chapters 3 & 4 Tom Norton & Stu Kobak Selection
An outstanding transfer, An Ideal Husband is alive with glorious detail as crisp as any I've seen on DVD. Take a gander at all that jewelry. Each pearl is finely delineated. The magnificent carpets are ablaze in complex color patters without bleeding onto each other. Even the score adds a droll note or two to the proceedings.
Dinosaur (SE)/A,A
Disney
Chapters 5 & 6 Tom Norton and Stu Kobak Selection
Dinosaur is an amazing DVD. Created directly from the digital source material, the transfer is meticulously crafted for instant installation in the video Pantheon. There are no harsh edges to the wonderful images. The temptation to push and pump the image, to milk the Dinosaur if you will, is resisted to grand effect. The world of Dinosaur, a seamless blend of CGI and real world shots comes to brilliant film life on this DVD. The light output is outstanding in all circumstances, the image is as sharp as intended in every scene. Gray scale adheres to a consistent palette, creating it's own look for Dinosaur. The DTS sound track delivers on a par with the stunning visuals. Deep, accurate bass thwumps measure the footsteps of the larger dinosaurs without distortion The ferocity of the more violent creatures sent shivers down my spine. The THX certified DVD also provides Dolby Digital 5:1 tracks.
Fifth Element, The (Superbit ™)
Columbia
Chapters 6-9, 21-22 A Joel Silver Selection
Buy this DVD! Take it to an ISF dealer's showroom for a treat! The original Fifth Element DVD was one of the best quality early titles. Skeptics wondered if the "Superbit" edition could improve on an already spectacular reference quality DVD. Tell them to watch this DVD on a calibrated system and smile. Columbia Tristar Home Entertainment calls this a "Superclear Picture." ISF dealers can confirm that for your viewing pleasure.
Golden Bowl, The
Lion's Gate
Chapter 7 The Lancaster House Ball Films on Disc Selection
What a glorious DVD showcase. Color saturation and detail are resolved with extraordinary care bringing production design and costumes to thrilling video life. Motion artifacts are kept at bay with high bit rate encoding.
Hollow Man (SE)/B,A
Columbia
Chapter 4 Stu Kobak Selection
Look for brilliant reference images in Hollow Man. Clarity is amazing with a breathtaking feeling of a three dimensional world. Details are immaculately presented without the slightest evidence of edge enhancement. Rich accurate color fully saturated complimented by deep blacks and outstanding shadow detail. Visual punch to spare. This is one of the best-looking DVDs I have seen. The Dolby Digital 5:1 sound is sharply focused and presents an exciting ambient space. Bass impact is tight.
Jurassic Park III (SE)/ B, A
Universal
Chapter 5
Tom Norton and Films on Disc Selection
Universal delivers the DVD of Jurassic Park III with Raptor cunning. The DTS soundtrack explodes with powerful and accurate bass thwumps to stirring effect. Surround details are precisely located and active. You may walk out of the home theater with traces of dinosaur residue on you cheeks. John Williams' music floats menacingly through the jungle growth. Jurassic Park III is stunning visual assault. CGI advances deliver ever more life-like creatures and this DVD transfer makes sure every byte is resolved on the screen. Resolution is in maximum force. Colors are dead-on accurate with excellent saturation. Shadow detail is revealing with outstanding blacks. Even the fog is tightly delivers in this spectacular DVD transfer.
Love and Basketball (SE)/A-,A
New Line
Chapter 4 (First 2 Minutes) Stu Kobak Selection
A winning DVD from the opening tip-off. These are just about the sharpest images I recall seeing on DVD with no edge ringing. Depth of image is simply amazing. The contrast and brightness levels are eye-popping: snap, crackle and a perfect jump shot every time. Colors are deeply saturated with no bleeding. Perfect edges all the way. The Dolby Digital Surround is active with bass thumping rhythms passionately delivered.
Monkeybone (SE)/ B+,A
Fox
Chapter 5 Stu Kobak Selection
It's a stunner of a DVD. Join Miley's tour of the nether world highlighted by glossy blacks, intense color and details sharp enough to conjure up some original nightmares of your own. Every detail of the make-up and production design is revealed for precise scrutiny. The museum party is a wonder of brilliant color with a perfect sampling of purple dust. Face tones are dead on, shadow detail in perfect balance. Monkeybone has theatrical impact to spare. Very active and exciting surround sound is offered up in DTS or Dolby Digital 5:1 completes the package.
Muppets from Space/B,A
Columbia
Chapter 4
Tom Norton Selection
The colorful cross section of Muppet skins and garb make for a delightful DVD. Colors pop out with incredible pizzazz yet they don't lose their subtlety. Check out Gonzo's snout for brilliant color detail. The rose-red tones are highlighted by delicate purple fibers creating a magnificent sunset nose Gonzo. Muppets from Space is as sharp a DVD as you'll ever get with no edge enhancement. The contrast balance is handled very well. There's plenty of pop in the Dolby Digital 5:1 sound. One lovely kitchen explosion is a perfect example of robust DVD combustion. The bass is tightly controlled starting out in a chamber of air and bursting into the home theater. A DVD of reference quality!
North by Northwest (SE)/A,A
Warner
Chapter 18 Stu Kobak Selection
This is a stunning transfer of a classic film. Shot in VistaVision, a big negative process, the DVD soaks up the detail and color saturation from the transfer elements with breathtaking precision. There was little variation in color saturation, a problem that often plagues older three strip Technicolor films. Look at Chapter 28 as an example of how well this disc transfers to DVD. It's a hotel room tête-à-tête between Grant and Saint. Saint is wearing a black dress heavily brocaded with red flowers. The red on black is stunning. There is no hint of bleeding between the red and black. The fabric on the lamp shade is a transfer nightmare, yet on North by Northwest it is thoroughly stable. The complex weave retains individual integrity. Look at the ruby necklace worn by Saint. Each jewel maintains its own space and shape, and there's sparkle in them.
O Brother, Where Art Thou/A,A
Disney
Chapter 10 Stu Kobak Selection
Oh, brother, what a gorgeous transfer. The meticulously manipulated Deakins color is delivered with perfection on this DVD. Working with a fully saturated desaturated look, color is controlled brilliance. Check out chapter 10 when Ulysses Everett McGill and company meet up with a trio of scantily clad ladies pounding their wash in the river. Background golden foliage is beautifully delineated as is the rambling river currents. Close-ups capture wide-eyed sexual hunger. The magical golden landscape hues are moodily luminescent. Colors are beautifully rendered, slightly bleached, but saturated within a beautifully controlled range. Depth of information is simply glorious. Every leaf on every tree is clearly delineated and rock stable. You won't miss the glitter in George Clooney's eye as he hatches a harebrain turn or two and waxed rhapsodic about the beauties of Dapper Dan. Every course bristle of beard on John Turturro's face is perfectly defines and each grand expression of dumbfound recognition on Tim Blake Nelson is reduced in impact by a fuzzy image. Shadow detail is handled like a Dutch master's painting: a warm night glow illuminates the characters in the half shadow of flickering fire showing off the capabilities of a properly calibrated video system. Both DTS and Dolby Digital 5:1 surround track are provided. The mix is aggressive yet delicately sculpted. Location music floats heavenly in the moist dust heavy air.
Red Violin, The/B+,A
Universal
Chapters 11 & 12 Stu Kobak Selection
There's a striking variety of visual material in The Red Violin DVD. Each era represented in the omnibus structure has its own subtle color palette and little scheme. Appropriately, the most modern segment, featured around the elegant Montreal auction, has the brightest and slickest looking visuals. Sharpness is consistently on the money. I was especially fond on the range of color evident in so many ways. Look at the variety of facial tones. They are wonderfully executed. The wood tones have exquisite variety. You can feel the life of the violins through the visual range. Color is outstanding on The Red Violin. There is nothing more dramatic than marching Red Guard Maoists in the China segment. The wood tones of the various violins on display at the auction house are likewise a marvelous mélange of tone.
Replacements, The
Warner
Chapters 24 & 27 Jim Burns Selection
Chapters 24 and 27. The intense color saturation and spectacular action in these chapters require a carefully calibrated video display to be truly appreciated. The football and cheerleading scenes reveal details that will challenger the resolution and color capability of your system.
---
This is a superb demo because of its very good film to video transfer and super color saturation. Chapters 23 and 24 will serve the purpose of showing off a projectors cinematic qualities. The abundant presence of a fiery red, in the football scenes, demonstrates the need of a display to poses the capability of reproducing all of the SMPTE reds. If the display is lacking in color fidelity the home team's uniforms appear orange. As an added bonus this film is in a 1.78:1 aspect ratio so it will completely fill most screens.
Jim Burns, ISF
Shakespeare in Love/A-,A
Miramax
Chapters 16 & 17
Tom Norton & Stu Kobak Selection
Let's gush a bit over the quality of Shakespeare in Love and its beautiful anamorphic DVD images. Right from the opening credits, which pan across a thatched roof and past some rail balusters, the image is stable and free from jitter. This is some very difficult material and Shakespeare passes the test with royal colors. Lighting is transferred faithfully from the warmly lit interiors to the brilliant fireworks at the Queen's bash. The amazing depth of color can been seen in the magnificent costumes. The Queen's peacock concoction at her party comes alive in sprightly detail, capturing the gaudiness of court and royalty with an obvious relish. With rich saturation and subtle detail the transfer captures the glory of this colorful evocation of Elizabethan England. The Dolby Digital 5:1 surround captures the sounds of the street with subtle energy. The fine musical score comes to life with due fanfare.
Shrek (SE)/ A,B+
Dreamworks
Chapter 5 Tom Norton Selection
For an animated film, Shrek features a huge range of lighting schemes. The DVD handles them in smart effective fashion rendering subtle shading and shadows with lifelike dimension. Part of Shrek's animated success is shading incorporated into all of the character movements and the DVD duplicates it reverently. Color is meticulously controlled. Shrek's ugly green skin never bleeds onto blue sky backgrounds. Depth is often remarkable. Even something as inconsequential as Farquaad's proclamation displays amazing depth of detail in the texture of the material and the blue F positively jumps off the sheepskin scroll. Resolution is hilly trip. The ups are segments when the animation is transferred with splendid resolve, but unfortunately the soft focus downs prevent Shrek from reaching reference heights. The Dreamworks package provides a choice between DTS and Dolby Digital sound. The DTS version is bravura sonic recording. The bass is controlled to magical effect. The impact of the dragon's wings moving air is incredible. Ambience is created with precise location of sounds, yet an airy feeling maintained.
Starship Troopers (SE)/ A-,A
Columbia
Chapter 3 Stu Kobak and Tom Norton Selection
Starship Troopers is one great bounty of a DVD, chuck full of extras, and produced with the attention to detail that is a reflection of the dedication that went in to making the film. The images are pristine is all their gory parts, detailing with retching accuracy the blood and guts of war. The vivid colors are bright and accurate. Digital effects blend splendidly with live action. Night scenes burst with snap and glitter. The Dolby 5:1 surround is equally terrific, providing sonic blasts to accompany the vivid imagery.
Tarzan SE
Disney
Chapter 19 Tom Norton Selection
Chapter 19 on this well crafted DVD has intricate details and a combination of subtle and saturated colors.
Toy Story 2/A,A
Disney
Chapters 1, 2 & 3 Stu Kobak Selection
Transparent is the best way to describe the magnificent Toy Story 2 DVD. Depth of detail is nothing short of amazing. There is no edge enhancement in this perfectly sharp DVD. The color range is rich and vivid, yet never loses subtlety. Several scenes, unusually dark for animation, capture an extraordinary warmth. Deep blacks shine without being compressed. Edge to edge focus is perfect. There's theatrical punch to spare with a fine contrast range. The Dolby Digital 5:1 Surround is outstanding, with all the clunks and plunks in the right places and the musical numbers lively with outstanding sound stage.

Training Day (SE)/B+,A
Warner
Chapters 3 and 18 Stu Kobak Selection
The details and depth of the blacks are beautiful if your system is properly set up. Crafted in high bit rate, these scenes are fabulous for demonstrating the black level capability of CRT driven systems--And the significant advances of the past twelve months in Plasma and DLP technologies. Warner Brothers did a fabulous job with this DVD!
Vertical Limit--Superbit™
Columbia
Chapter 21 Shane Buettner Selection
A treat for your eyes! This chapter will take your system to its limits. Skeptics wondered if the "Superbit" edition could improve on an already spectacular quality DVD. Tell them to watch this DVD on an ISF calibrated system and smile. Columbia Tristar Home Entertainment calls this a "Superclear Picture". ISF dealers can confirm that for your viewing pleasure.
Wayne's World (SE) /B,A
Paramount
Chapters 9 & 19 Stu Kobak Selection
Transferring from pristine source material, Paramount delivers Wayne's World to DVD in an explosion of carnival colors. Intense reds, shocking blues and eye-popping shades of green maintain their individual space immaculately. Blacks have a beautiful range; they glisten at night reflecting the bright party lights of the heavy metal bar. Talk about theatrical punch, Wayne's World pops off the screen with terrific contrast range. Interior is varied lighting situations reveal background details perfectly. Image is consistently sharp with no evident artificial enhancement. You'll catch the twinkle in Garth's eye. The Dolby Digital 5:1 surround mix is very good. Excellent directionality and front stage depth adds the last dimension to bringing Wayne's World to life on DVD.

Click on the DVD MIA symbol for profiles of DVDs missing in action.
Add films to the DVD MIA Master List by filling out a simple form. Click Here


Lady Eve, The (SE) A,C+



Wonderful classic comedy from writer/director Preston Sturges. Henry Fonda and Barbara Stanwyck star.


Selections from the Feature Archive include articles on Akira Kurosawa, Blonde Bimbos, Frank Darabont, Steven Culp, John Herzfeld or Vietnam: The Hollywood Pariah, and many more....
The Bitch Brigade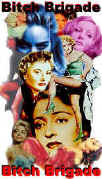 A line-up of lean-lipped actresses who marched through Hollywood in a high heeled goose step armed with razor sharp dialogue. Click on the image to read all about them.
---
Robert A. Harris


Tilting at Hollywood
He's part of the dynamic duo that restored Lawrence of Arabia, Spartacus, My Fair Lady and Vertigo. Harris rides a white horse into the for the cause of preserving our film legacy. Click on the image to read more.
---
Transferring Zoetrope's Vision



American Zoetrope's Technical Director Kim Aubry talks about bringing the studios product out in the best light. Click on the image for the interview.
---
The Compressionist's Nightmare


An interview with WAMO's DVD Compressionist Jim Babinski explores transferring video to DVD.
---


Was it the best year ever for great films? Click on the bottle for more.
---


DVD packaging can be the bane of the collector. Click on Rants and Raves for more.
The DVD Package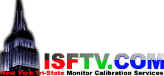 ISF Monitor Calibrations in the Tristate New York area. Lots of hardware info and frequent hardware peaks from video expert Kevin Miller.They may be judgmental, but that's the point, isn't it. Lots of DVD reviews plus news and more.
---

Jim Doolittle
ISF Instructor. Premier calibrator and expert front projection system setup technician in the Boston area.
---

Have you visited Home Theater Talk lately? One of the friendliest places on the Net for Home Theater and DVD discussion, you can get help for installation problems or simply share your opinions with other Vidiots.
---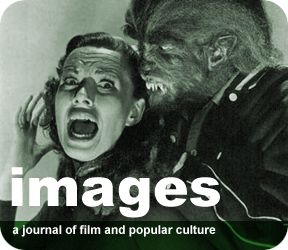 Images is a non-commercial Web site created for everyone who enjoys movies and popular culture. Images is published quarterly; however, new reviews will appear each week, so check back often.
---


The DVD Forum is an international association of hardware manufacturers, software firms and other users of Digital Versatile Discs (the "DVD Format"), created for the purpose of exchanging and disseminating ideas and information about the DVD Format and its technical capabilities, improvements and innovations.
---
Brad Lang continues to add more interesting material to the extensive collection at Classic Movies. Everything from actors and actress to your favorite directors is linked at the site.
---


The home of John Tisch's invaluable Poster Price Almanac. Every serious poster collector uses the Almanac as a reference.
---


The National Film Preservation Foundation (NFPF) is the nonprofit organization created by the U.S. Congress to save America's film heritage.
---
MRQE
Find reams of movie and DVD reviews at the Movie Review Query Engine, a index of reviews appearing on the Internet.
---

Gary Morris's insightful publication Bright Lights Film Journal turns the celluloid in films from a unique perspective. Click on the image above for more pure movie views.
---

.
The Movie Poster Archive includes extensive poster images from the films of stars like Susan Hayward, Kirk Douglas, Katharine Hepburn and many more. Our featured star is John Wayne
---


Selections from the Feature Archive include articles on Akira Kurosawa, Frank Darabont, Blonde Bimbos, Hollywood Street Gangs, or Vietnam: The Hollywood Pariah, and many more....
Sophia mi Amore


Sophia mi Amore: That's what I thought the first time I saw one of the screen's sexiest women in Boy on a Dolphin. Maybe not in those words, but you get the idea. For a look a Sophia's career from one perspective, click on her image. Includes a selection of posters from her movies.
---


Click on the image above for a "dream interview" with director John Ford.
---