1939 Vintage
By Stu Kobak
Arguably the finest year of Hollywood movie making, 1939 produced an astounding number of quality films that have stood the test of time. Gone with the Wind (click for more) was the big winner come Oscar time, but any year that includes three of my very favorite films has got to be something special. The Wizard of Oz(click for more), Mr. Smith Goes to Washington (click for more) and Gunga Din were all part of that 1939 vintage. These are films that helped make me a movie lover. Each comes close to perfection. And like a classic vintage wine, these are films that improve with age, exposing layers of sophistication as time mingles with the basic beauty.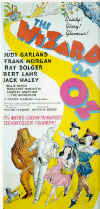 The year 1939 was surely bountiful. Films like Beau Geste brought action audiences to the edge of their seats and Babes in Arms teamed Mickey Rooney and Judy Garland in one of the great "Letís put on as show" movies. The excellent Confessions of a Nazi Spy took the gun out of Edward G. Robinsonís hand and gave him a pen instead. And Bette Davis broke hearts in Dark Victory, Marlene Dietrich taught James Stewart a thing or two about being a cowboy in the terrific western spoof, Destry Rides Again. Errol Flynn romped through Dodge City in Michael Curtizís wonderful western, and Henry Fonda outran the Indians under the loving eye of Claudette Colbert in John Fordís towering revolution/western Drums Along the Mohawk(click for more). Tyrone Power and Henry Fonda carved out the myth of Jesse James for movie fans. John Steinbeckís Of Mice and Men gave Burgess Meredith and Lon Chaney, Jr. a chance for a bit of screen immortality with a fine translation of the novel to screen. John Ford gave John Wayne his first defining screen role as The Ringo Kid in Stagecoach.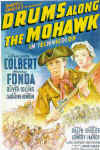 Thatís right, all those terrific movies in one year! Wouldnít it be great if 1999 produced a fraction of the greatness. But 1939 didnít just stop there. William Holden juggled boxing gloves, a violin, and Barbara Stanwyck all in one movie, Golden Boy and Robert Donut created the timeless portrait of a dedicated schoolmaster in Goodbye Mr. Chips. Cary Grant, Douglas Fairbanks, Jr. and Victor McLaglen battle against an Indian cult at the height of Britainís Imperial rule of India. George Stevens directed the rousing Gunga Din with perfect timing and amazing enthusiasm. A defining cinema movie.! Carol Lombard and James Stewart made eyes at each other in the romantic weeper, Made for Each Other and James Stewart teamed up with Jean Arthur in one of the greatest movies ever made,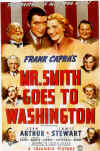 Frank Capraís Mr. Smith Goes to Washington. Luminous Jean Arthur got a crack at Cary Grant in the atmospheric Howard Hawks drama, Only Angels Have Wings. And Cagney and Bogart battled for mob immortality in the terrific Raoul Walsh directed The Roaring Twenties. George Cukor directed the wonderfully droll comic backbiting of The Women. William Wyler directed the Sam Goldwyn production of Wuthering Heights starring Sir Laurence Olivier and Merle Oberon and Henry Fonda gave the most convincing screen interpretation of Abraham Lincoln in John Fordís Young Mr. Lincoln. Billy Wilder penned his first great comedy Ninotchka starring Greta Garbo and Melvin Douglas under the baton of director Ernst Lubitsch. And Charles Laughton donned the hump for The Hunchback of Notre Dame, taking on the twisted chores performed by Lon Chaney in the silent version. England joined in the vintage celebration with the adventure saga Four Feathers.
Of course, there were the usual number of programmers, and enough sequels to keep Rocky fans smiling for years. There were three films in the Blondie series, Bulldog Drummond was included in the title of two flicks, Andy Hardy and The Thin Man series made their annual appearance, Kildare was there and Charlie Chan solved three mysteries. Peter Lorre got to do Mr. Moto three times no less and Nancy Drew got three chances to solve her own mysteries.

1939 is a vintage to sample year after year. There are so many fine movies that will linger in your memory and stimulate your tastes for the best that Hollywood can produce. Come back and take a sip.


Selections from the feature archive include articles on Akira Kurosawa, Frank Darabont, Blonde Bimbos, Hollywood Street Gangs, or Vietnam: The Hollywood Pariah, and many more....
The Exquisite Muse of Zhang Yimou



The powerful image-making of Zhang Yimou has revealed itself in virtually every film he has made. Coupled with his remarkable collaboration with actress Gong Li, Zhang's has built a stunning body of work Click the image to read all about it.
---
The Movie Poster Archive includes extensive poster images from the films of stars like Susan Hayward, Kirk Douglas, Katharine Hepburn and many more. Our featured star is Kirk Douglas.
---



DVDPlanet is the DVD incarnation of legendary laser retailer Ken Crane's. Deep discounts and serious service.
---

Direct from the corridors of the Home Theater Forum, Home Theater Talk is the newest place on the Net to discuss everything home theater. Friendly atmosphere and knowledgeable folks are the secret ingredients.
---

DVD Informix is a British site providing a variety of DVD information, including lots of DVD software. Check it out from articles to links.
---

Black DVD Online is a new site dedicated to black film content on DVD. The commendable enterprise is hosted by Webmaster Samuel L. McLemore, Jr. and presented in an attractive interface
---


Fine reviews, features and news on DVD. The Big Picture has been doing DVD as long as anyone. Jeff McNeal and Bob Banka feed on a steady diet of DVDs.
---


The official site for information about the great comic director. A treat for connoisseurs of classic Hollywood madcap.
---


The home of director Kevin Smith, replete with inside info on his films like Clerks, Mall Rats, Chasing Amy and Dogma.
---


First Run Features boasts a library of independent and foreign features available on DVD and VHS. Check out their web site for catalog details.
---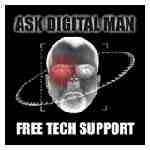 Ask Digital Man is the web's only 24-hour, totally FREE source for all your home theater, DVD, Dreamcast, PC, and Networking tech support needs!
---


Venerable electronics industry magazine with excellent online selections from their hard book.
---


Now a major independent DVD distributor, Image has parlayed its laser disc business to success. Great DVD release calendar info.
---


DVD links, information about Web specials, news, Site reviews.
---


DVD Reviews and more. The credo behind DVD Angle is "we cater to no one, and we call it as we see it."
---


DVD King does the retail thing these days selling DVDs.
---


Looking for information about widescreen movies and hardware. The Widescreen Movie Center is the place to go.
---


The National Film Preservation Foundation (NFPF) is the nonprofit organization created by the U.S. Congress to save America's film heritage.
---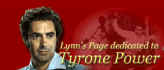 An elegantly presented fan site dedicated to one of Hollywood's great action stars.
---
culturevulture.net
More than just candid film reviews, culturevulture looks at art, theater, dance and more. Worth a visit and a bookmark
---


ReelUniverse.com is the home of the true Indies. You will find links to many independent filmmakers selling VHS copies of their films that have not yet gotten commercial release. None of the filmmakers represented on the site have DVD product available, but here's hoping.
---



The Big Combo has style to spare in reviewing films and producing feature articles. Check out their special "Lingo" section.
---


Reviews of affordable remote controls in the market place. Codes and tips as well.
---