John Wayne(Born 1907-1979)
When John Wayne walked into the picture there was no doubt about where all eyes focused. Wayne carved out a career playing cowboys and tough guys, but he was able to display a sensitive side too. We're not talking tears here, but Wayne could surprise you with the depth of his acting range. Think about the sensitive scenes with Maureen O'Hara in John Ford's Rio Grande or the romantic The Quiet Man. In his final film, The Shootist, Wayne brought to the screen a portrait of great depth playing the aging gunman John Books. Wayne's long career gave audiences a chance to watch his acting grow in range.
Perhaps his greatest role is Ethan Edwards in 1956's The Searchers. Wayne dominates the stark landscapes of Monument Valley in John Ford's greatest film. The slow and subtle change in Edwards' character are like the sudden recognition aging lines on one's face. By the end of the film Wayne and Ford have collaborated to bring a sensitive and complex portrait of a man of the West to the screen. In some ways the role of Ethan Edwards is an extension of the character Wayne played in Red River, the hard driving cattle rancher Tom Dunson. Eight years earlier than The Searchers, Howard Hawks fine Western gave Wayne another opportunity to perform at his best. But Dunson has less range than Edwards. The journey he makes is more compact just as the story of the cattle drive is dwarfed by the unyielding search of the later film.
Cowboys may have been the mainstay of the Wayne career, but soldiering came a close second. He piloted through movies like The Flying Leathernecks, Jet Pilot, The Flying Tigers and The High and Mighty, and ran troops ragged in The Sands of Iwo Jima and Back to Bataan.
The tough guy even managed some comedic outings during a career that spanned six decades. Lady Takes a Chance found Wayne playing a hunk opposite the droll Jean Arthur and in Without Reservations the Duke goes through the paces of some delightful hijinx with Claudette Colbert. North to Alaska and McClintock are two of Wayne's westerns that successfully veer into comic territory. True Grit which won John Wayne his only Academy Award as Best Actor was laced with humor and the sequel, Rooster Cogburn, opposite Katherine Hepburn also made the most of Wayne's humorous side.
Wayne's longevity as a screen star is almost unparalleled. Beyond being a Hollywood icon, Wayne was closely associated with the political right and was an outspoken defender of United States policies, particularly during the Vietnam war.
Wayne will be remembered most as the quintessential Western star who carried his six guns longer and fired straighter than anyone who ever plied his trade in the wild west.
Click on a poster thumbnail image to see a larger view.
Want to see more Poster Images. Click here to out the Poster Archives


Selections from the Feature Archive include articles on Akira Kurosawa, Blonde Bimbos, Frank Darabont, Steven Culp, John Herzfeld or Vietnam: The Hollywood Pariah, and many more....
The Bitch Brigade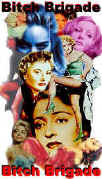 A line-up of lean-lipped actresses who marched through Hollywood in a high heeled goose step armed with razor sharp dialogue. Click on the image to read all about them.
---



BargainFlix doesn't sell movies! We just tell you where to get them for the best price! DVD reviews, giveaways and more.
---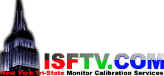 ISF Monitor Calibrations in the Tristate New York area. Lots of hardware info and frequent hardware peaks from video expert Kevin Miller. They may be judgmental, but that's the point, isn't it. Lots of DVD reviews plus news and more.
---


A home theater site filled with a host of useful information, including links to many other site.
---
Werner Herzog Film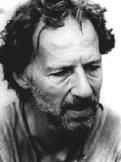 The Web site of director Werner Herzog includes lots of great material. A perfect stop for anyone who admires his films.
---


Manufacturer of computer-video interfaces, switchers, distribution amplifiers, computer-video scan converters, and high resolution cable. Found in many high end home theater systems.
---
MRQE
Find reams of movie and DVD reviews at the Movie Review Query Engine, a index of reviews appearing on the Internet.
---



Bravura simplicity of Felliniís vision perfectly mates with the unadorned tale of Cabiria, the feisty yet innocent prostitute. Don't pass it up.
---

Click on the DVD MIA symbol for profiles of DVDs missing in action.
Add films to the DVD MIA Master List by filling out a simple form. Click Here
---