Toy Story 2 (SE)/A,A
Disney/1999/92/ANA 1.77
This is one of the rare ones; those sequels that rival the original film. Happily, the wonderful characters of Toy Story are animated and well once again in Toy Story 2, finding new depth to their characters in an adventure that takes Woody and friends to the brink of disaster.
Filmmakers John Lasseter and his Pixar wizards have provided Woody with a wonderful script. Toy store honcho Big Al (yes, and dig those Big Al TV commercials!) discovers an injured Woody on a yard sale treasure hunt for vintage toys. Woody is the prize he has been seeking to complete his set of Woody's Roundup toys. He scoffs him up and sets up the adventure of Woody's life, including a wonderfully evocative revisiting of Woody's past. That's right folks, Woody was the star of his very own television show, Woody's Roundup, romping through a kids adventure in each program with cowgirl Jessie, prospector Stinky Pete, and riding atop faithful steed Bullseye to save the day. We even get to see some vintage moments from Woody's finest days.
Jesse corrals Woody. ęDisney
Big Al has big plans for Woody and company. He has contracted to sell them for big bucks to a Japanese toy museum. Woody wants no part of it at first, but Jessie bats her eyes a few times and Stinky Pete supplies some nuggets of sentimental sludge to convince Woody that they belong together. Woody's toy friends from Andy's room have other ideas, however. Led by the ever confident Buzz Lightyear, Potato Head, Slinky, Rex and the boys set out on a cross town adventure to find their lost friend.
Even helpings of romance, adventure, loyalty, greed and deceit keep Toy Story 2 moving at a wonderful pace. Beautifully rendered animation and lively character voicing bring Woody's world to life with warmth and love. Randy Newman's music adds a special layer to every scene including the Academy Award winning song You've Got a Friend in Me son by a stalwart Woody and Jessie's ballad, When She Loved Me.
Tom Hanks once again breaths life into the wooden toy Woody. Hanks' natural warmth blends beautifully with his character almost turning wood into flesh in some magical trick of actor's alchemy. Joan Cusack provides a new fix of energy as Jessie and Kelsey Grammer is simply good enough to smell as Stinky Pete. Tim Allen once again provides Buzz Lightyear with enough bravura to fill an aisle full of look-alikes.
Transparent is the best way to describe the magnificent Toy Story 2 DVD. Depth of detail is nothing short of amazing. There is no edge enhancement in this perfectly sharp DVD. The color range is rich and vivid, yet never loses subtlety. Several scenes, unusually dark for animation, capture an extraordinary warmth. Deep blacks shine without being compressed. Edge to edge focus is perfect. There's theatrical punch to spare with a fine contrast range. The Dolby Digital 5:1 Surround is outstanding, with all the clunks and plunks in the right places and the musical numbers lively with outstanding sound stage.
This wonderful DVD is chock full of extras including audio commentary from John Lasseter and friends, the early Pixar short Luxo Jr., a handful of outtakes and a Monsters, Inc. sneak peak. Toy Story 2 can be purchased separately or as part of Toy Story The Ultimate Toy Box, which includes three DVDs and many extras not included on the individual discs.


Selections from the Feature Archive include articles on Akira Kurosawa, Frank Darabont, Blonde Bimbos, Hollywood Street Gangs, or Vietnam: The Hollywood Pariah, and many more....



Screen Voices and style of delivery often stamp an actor's screen image indelibly. Click the lips to read more.
---

The Movie Poster Archive includes extensive poster images from the films of stars like Susan Hayward, Kirk Douglas, Katharine Hepburn and many more. Our featured star is Danny Kaye.
---


Imaging Science Foundation


The Imaging Science Foundation promotes proper standards in home theater viewing. ISF trained technicians offer monitor calibration services to consumers. The difference in a properly calibrated monitor can be astounding. Click on the image to find an ISF member near you.
---

Have you visited Home Theater Talk lately? One of the friendliest places on the Net for Home Theater and DVD discussion, you can get help for installation problems or simply share your opinions with other Vidiots.
---


Comprehensive DVD review database. Easy to use interface with specific region searches.
---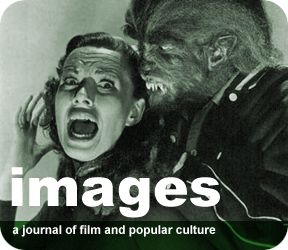 Images is a non-commercial Web site created for everyone who enjoys movies and popular culture. Images is published quarterly; however, new reviews will appear each week, so check back often.
---


DiscReviews.com is a new DVD review site with a slick interface.
---