Any Day Danny Kaye
By Stu Kobak
"The vessel with the pestle has the pellet with the poison and the chalice with the palace has the brew that is true," is the mantra for survival that Danny Kaye bollixes up in one of the screen's funniest comedies, The Court Jester. The comic's magic with word patter and his very individual physical style are in evidence in this 1956 spoof on golden era Hollywood

swashbucklers. The Court Jester marks a departure from the usual Kaye vehicle since more attention is paid to the plot line and most of the humor develops through the interaction of the characters inhabiting this world. Many of Kaye's previous movies depend on the comic's screen persona rather than using terrific scripting to develop the comedy. The Court Jester reigns regally as the crown jewel of Kaye's film output. From his feature film debut in the silly musical comedy Up in Arms to his final feature appearance in the made for television drama Skokie, Danny Kaye brought a likable explosiveness to the screen.
Kaye, born David Daniel Kaminski in 1913, displayed a flair for the theatrical even before he reached his fifth birthday. By the time he was sixteen, the redheaded mimic with the rubber face had turned professional. The unique comedy of Danny Kaye, cultivated in the hot house of Catskill comic traditions, owes more to the situational histrionics of burlesque than the stand-up comedy of jokesters like Bob Hope. Kaye's extraordinary physical grace embellishes his madcap meandering to another level. Cap it off with Kaye's gifted singing and the result is a performer that often surprises audiences with his range of performance.
Describing the comedy of Danny Kaye isn't the easiest chore. Often it's a love him/hate him schism. There are those who can't stand his silliness, others find his mild-mannered pose offensive, while still others can't abide his break-out into song and his dancing drives ballet haters to quick exits. But the variety in Kaye's act is the great strength. Think of Kaye in terms of The Marx Brothers rolled into one. His patter songs invariably remind me of Groucho. While the edge in Groucho's rendition of "Hurray for Captain Spaulding" may be more sexually accented than Kaye's "Outfox the Fox," there's no denying the lineage. And can you watch Kaye's antics without thinking of Harpo's silent madcap shenanigans? In every Marx Brothers film there's a break in the comic mayhem for a production number featuring the vocals of romantic crooner. Kaye supplies his own crooning and is even part of the chorus in his production numbers. Think his fabulous "Bali Boogie" from

Wonder Man or The Lobby Number from Up in Arms. Buster, the night club entertainer in Wonder Man may have learned a thing or two from Chico or any of the Marx Brothers in his pursuit of blondes, and his innocent touches of blandness are a nod to the fourth Marx Brother, Zeppo. Are you getting a picture of Danny Kaye's talent?
How about Martin and Lewis? There's a comic team designed to compliment each other. When you had as much of Lewis's infantile comedy as you could stand, Martin would burst into song. When you had enough of Kaye's infantile zaniness, he would burst into song. But there was lots more control in Kaye's fits of dizziness. It often seemed that Lewis could not contain himself.
One of the pleasures of Kaye's comedy is that it is never nasty or hurtful. Even at its extreme, playing a ventriloquist with out of control dummies in the 1954 Knock on Wood, the gentle nature of the comic is the dominent force. Like many of our funniest screen actors, Kaye loved mistaken identity and multiple screen characters.
The Secret Life of Walter Mitty was a field day for him, playing seven different incarnations of Mitty. Kaye almost invariably played scatterbrained characters. In Up in Arms he was hypochondriac Danny Weems, a misfit as an Army draftee. The following year it was the dual roles of Wonder Man and in 1946 Kaye was a shy milkman who discovers he has a knock-out punch in the boxing ring in the remake of Harold Lloyd's The Milky Way, The Kid from Brooklyn. Mitty premiered in 1947 and the following year Howard Hawks directed Kaye in a remake of his own Ball of Fire. Re-titled A Song is Born, the script is a perfect vehicle for Kaye playing a mild-mannered music scholar captivated by a beautiful night club singer. Elements of Wonder Man are in evidence as mild-mannered Kaye battles against big time gangsters. The Inspector General(1949) is another opportunity for comic madness as Kaye plays a village buffoon who impersonates an important government functionary. Kaye relishes those screen opportunities for mistaken identity and makes the most of here. Danny does dual roles in the 1951 On the Riviera, playing a night club entertainer and a French military hero. The settings and the female co-stars, Gene Tierney and Corinne Calvet add a measure of zest to Kaye's zing.

Hans Christian Andersen was 1952's Kaye entry and while there's no denying the sweetness Kaye projects as the story-teller, his comic range is rather restrained and those moments when he's off-screen are painfully boring. In addition to Knock on Wood in 1954, Kaye was a late substitute for Fred Astaire in White Christmas, the follow-up with Bing Crosby to Holiday Inn. While Kaye acquits himself admirably, the role does not take full advantage of the comic's abilities.
Yet, the range of characters that Kaye played was limited and elements in all the characters repeat themselves, depending heavily on the of the Kaye's Catskills comedy origins. From the 1944 Up in Arms through 1956's The Court Jester, Kaye's magic survived on the screen, but audiences began to tire of the similarity of characterization. The Court Jester, arguably Kaye's best film and a critical success, was a dismal box office failure. It was pretty much down hill for Kaye's movie career after The Court Jester. In 1958 Danny starred as a mild-mannered schoolteacher in love with a circus performer in Merry Andrew. It was lukewarm Kaye, never reaching the insanity of earlier pictures. The last of Kaye's screen comedies include On the Double in 1961, which comes closest to vintage Kaye of the later films, but still lacks the consistency of energy. The Man from the Diners Club, the final Kaye screen comedy, falls flat on its pratfalls suffering from a poor script and an unenthusiastic Kaye performance.
A frequent observation about comics is they all want to be serious actors. Kaye has had his dramatic flings in the aforementioned Skokie, in Me and the Colonel, an off-beat drama about a Jewish businessman trying to escape the Nazis and The Madwoman of Chaillot, from Jean Giraudoux's play. Madwoman featured a high profile ensemble cast, the first time that Kaye was not center stage for most of the movie. Kaye's most successful attempt at drama was The Five Pennies, a biographical film about jazzman Red Nichols. The 1959 film suffers from an inconsistency of tone. In many ways, Kaye seems like he's playing two different roles in the two distinct sections of the movie.
Elements of Kaye's screen persona were reflected in his life. The comic's involvement as a spokesman for UNICEF fits perfectly with the sweet image he portrayed on the screen. Just as the children in Hans Christian Andersen gathered around to watch him perform, children around the world were treated to Kaye's presence in an effort to raise the standard of life for children everywhere. The fey side of Danny Kaye is captured by the persistent rumors of a homosexual relationship with Sir Laurence Olivier. There's a story that Kaye once met Olivier at Kennedy airport disguised as a Customs Agent and took him into a secluded room for a strip search before divulging his true identity. On the flip side, for a number of years in the forties, Kaye engaged in a not-too-subtle affair with actress Eve Arden. Acknowledged as a gourmet chef, Kaye also tried his hand at conducting the New York Philharmonic Orchestra. Kaye reluctantly was a late entry into the television variety sweepstakes for a few years and even did a relatively successful return to Broadway playing Noah in the 1971 Richard Rogers musical Two by Two.
But Kaye must be best remembered for those film comedies. Blazing across movie screens for a solid decade of hilarity, Kaye's fantastic energy was communicated to audiences. For me, it's always been any day Danny Kaye.
HBO has recently released three splendid DVDs of Danny Kaye movies, The Secret Life of Walter Mitty, Wonder Man, and Hans Christian Andersen. The Court Jester is available in a splendid widescreen DVD presentation from Paramount. A Song is Born and Up in Arms and The Kid from Brooklyn have all seen laser releases.

The Movie Poster Archive includes extensive poster images from the films of stars like Susan Hayward, Kirk Douglas, Katharine Hepburn and many more. Our featured star is Lana Turner.
---


The Feature Archive has articles ranging from Akira Kurosawa to Blonde Bimbos.


Movie Rage: Death in the Aisles
Everyone knows what it feels like to get angry at the movies these days. Here's a humorous but not so delightful view of big screen misery.
---
Gotta Dance



Fred and Ginger tapped their way into the hearts of movie fans everywhere. Stu Kobak takes a look at some of those dance movies that gifted audiences toe-tapping pleasure. Click on the image to get in on the beat.
---
Puttin on the Ritz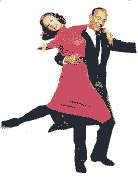 Fred Astaire and Cyd Charisse bring Silk Stockings to life, a remake of Ninotchka, one of many films successfully turned into musicals by the Hollywood dream factory. Read all about remakes into musicals by clicking on the divine dancers.
---
Sturges Emerges


Preston Sturges was Hollywood's resident comic genius for more than a decade. His movies are timeless. Click on his image to read all about it.
---


Is North by Northwest Hollywood's definitive exploration of the nose? From schnozzles to beezeers, film mavens make the most of the foremost. Click on Mount Hitchcock for more.
---



DVDPlanet is the DVD incarnation of legendary laser retailer Ken Crane's. Deep discounts and serious service.
---



The Big Combo has style to spare in reviewing films and producing feature articles. Check out their special "Lingo" section.
---


Reviews of affordable remote controls in the market place. Codes and tips as well.
---


Looking for information about widescreen movies and hardware. The Widescreen Movie Center is the place to go.
---


The National Film Preservation Foundation (NFPF) is the nonprofit organization created by the U.S. Congress to save America's film heritage.
---


News, information, features about current films in theaters and in the pipeline. Easy to use interface.
---


The official site for information about the great comic director. A treat for connoisseurs of classic Hollywood madcap.
---

Take a look at the merry images of America's gift to the movies: Hollywood Musical Posters are featured from The Movie Poster Archive.