Lana Turner (1920-1995)
Popular legend has it that Lana Turner was discovered sitting on a fountain stool at Schwab's drugstore in Hollywood.* Maybe it's true, maybe not, but more likely it's just one of those 24 Carat Hollywood stories that studio press agents turned out to light the public's imagination. One thing is certain, the Hollywood movie star machine made the most out of the flashy looking young woman from Idaho.
Turner's first role was a small part in The Great Garrick, a period film about the Comedy Francaise. Turner began to get better exposure opposite Mickey Rooney and Judy Garland in the 1938 Love Finds Andy Hardy. In Rich Man, Poor Girl, Turner's screen persona began taking more shape. In 1939 there was another supporting role in a staple MGM series flick, Calling Dr. Kildare. These Glamour Girls, 1939, gave Turner her first chance at starring in a movie, and energetic screen presence kept her career moving up the fame ladder. MGM finally put Turner in a big A picture giving solid support to Spencer Tracy and Ingrid Bergman in Dr. Jekyll and Mr. Hyde. From 1941 on, it was pretty much no looking back for Turner. MGM starred her opposite Clark Gable in Honky Tonk and Robert Taylor in Johnny Eager. The were eager to capitalize on the flashy blonde trusses and the sexy figure of their young star.
Lana Turner was a prime example of the star-making power of the studio system. Turner parlayed a glittering screen presence with great studio publicity, carving out a career that arguably included few strong screen performances. But movie stars are about chemistry. Mix 3 parts Gable with 2 parts Turner and you come up with a winning movie cocktail. Turner's favorite leading man brushed her lips in in three movies, starting with their most successful pairing, Honky Tonk, followed seven years later by the 1948 Homecoming, d the last of the three, 1954's Betrayed. Gable was a guy who could tame Turner, making for hot screen sparks.
The Postman Always Rings Twice gave Turner a chance to make the most of her bleached blonde hair. The chemistry between street tough John Garfield and Turner, a hard-nosed ambitious small town girl looking for money and love at any cost. My favorite Lana movies include The Three Musketeers in which she captures the icy gutter-fighting style of Lady DeWinter with the perfection of a perfect white diamond. Turner's doomed quality in the quintessential Hollywood story, The Bad and the Beautiful, is an example of perfect casting. Playing opposite Kirk Douglas, her actress Georgia Lorrison is thoroughly convincing and her embraces with Kirk make for hot celluloid.
MGM was constantly looking for the perfect vehicle for their Turner. They tried her her period clothing in Green Dolphin Street. She looked great and the production included a whopper of an earthquake, but the drama was pretty much overblown. The studio even snuck her into some brief glitzy outfits for a widescreen biblical epic The Prodigal in which she played Samarra the temptress. Don't look for anything more than comic book production values in that one, but Turner looks great in less is more.
Turner's personal life was filled with more melodrama than any of her films. She was married seven times to celebrities like band leader Artie Shaw and beefcake actor Lex Barker. The most sordid segment of Turner's life involved the stabbing murder of boyfriend gangster Johnny Stompanato by daughter Cheryl Crane in 1958. The tabloids had a field day and Turner's career never really rebounded.
Turner often played roles that called on her to portray women hungry to turn glass into diamonds, without the knowledge of the Alchemists. She seldom was very convincing. Despite making few good movies, Lana Turner's star burned bright enough. The platinum hair and the up front sexual posture won out over acting talent.
*Lana Turner was not discovered at Schwab's Drugstore. She skipped class while attending Hollywood High School in 1936. She went across Highland Ave. to Top's Cafe where she was "discovered" by Billy Wilkerson, owner of the Hollywood Reporter.--- Bruce Torrence
Click on the thumbnails for larger images


Selections from the Feature Archive include articles on Akira Kurosawa, Blonde Bimbos, Frank Darabont, Steven Culp, John Herzfeld or Vietnam: The Hollywood Pariah, and many more....
The Bitch Brigade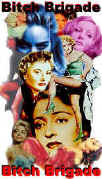 A line-up of lean-lipped actresses who marched through Hollywood in a high heeled goose step armed with razor sharp dialogue. Click on the image to read all about them.
---



BargainFlix doesn't sell movies! We just tell you where to get them for the best price! DVD reviews, giveaways and more.
---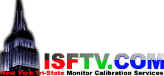 ISF Monitor Calibrations in the Tristate New York area. Lots of hardware info and frequent hardware peaks from video expert Kevin Miller. They may be judgmental, but that's the point, isn't it. Lots of DVD reviews plus news and more.
---


A home theater site filled with a host of useful information, including links to many other site.
---
Werner Herzog Film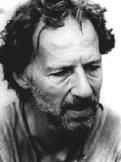 The Web site of director Werner Herzog includes lots of great material. A perfect stop for anyone who admires his films.
---


Manufacturer of computer-video interfaces, switchers, distribution amplifiers, computer-video scan converters, and high resolution cable. Found in many high end home theater systems.
---
MRQE
Find reams of movie and DVD reviews at the Movie Review Query Engine, a index of reviews appearing on the Internet.
---



Bravura simplicity of Felliniís vision perfectly mates with the unadorned tale of Cabiria, the feisty yet innocent prostitute. Don't pass it up.
---

Click on the DVD MIA symbol for profiles of DVDs missing in action.
Add films to the DVD MIA Master List by filling out a simple form. Click Here
---