William Holden(1918-1981)
Some of William Holden's greatest roles came late in his career. The Wild Bunch is a defining role. Pike Bishop is the role of a lifetime and coming as his matinee looks were just beginning to fade, it was an opportunity to focus on the fine acting of this movie star. Holden's versatility ran the gamut from light comedy to westerns to actions movies and contemporary dramas. Whether a war hero in The Bridges of Toko-Ri or a sardonic survivor as the prisoner of war in Stalag 17, Holden convinced audiences that his characters were real people. Holden refined the likeable cynic on screen. My favorite Holden performances include the writer in Sunset Boulevard, fighter Joe Bonaparte in Golden Boy, the cowpoke in The Wild Rovers, Bridge on the River Kwai, and of course, The Wild Bunch.
Click on Thumbnails for Larger Image

A Star is Born/A,B



Judy Garland is brilliant in the great Hollywood tale of one star on the rise and another sliding into the abyss. James Mason is wonderful alongside Judy.
---


The major studio vaults are filled with incredible film treasures which few have seen the light of DVD.
Open the Vaults
---


Selections from the Feature Archive include articles on Akira Kurosawa, Blonde Bimbos, Frank Darabont, Steven Culp, John Herzfeld or Vietnam: The Hollywood Pariah, and many more....
Thorough a Lens, Obliquely



Flicks about Hollywood make fascinating material, but the establishment isn't always totally forthcoming. Click on the Hollywood montage for a look at some of the best Hollywood films about the movie-making business.
---


Have you visited Home Theater Talk lately? One of the friendliest places on the Net for Home Theater and DVD discussion, you can get help for installation problems or simply share your opinions with other Vidiots.
---

Buddhacon features a wide range of reviews from DVDs, first-run movies to top-selling albums. Editorials, features and more. User comments appended.
---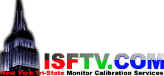 ISF Monitor Calibrations in the Tristate New York area. Lots of hardware info and frequent hardware peaks from video expert Kevin Miller. They may be judgmental, but that's the point, isn't it. Lots of DVD reviews plus news and more.
---


BargainFlix doesn't sell movies! We just tell you where to get them for the best price! DVD reviews, giveaways and more.
---


A home theater site filled with a host of useful information, including links to many other site.
---


DVD Demystified makes it all clear. The official Internet DVD FAQ for the rec.video.dvd Usenet newsgroups.
---
Brad Lang continues to add more interesting material to the extensive collection at Classic Movies. Everything from actors and actress to your favorite directors is linked at the site.
---


The AV Science Forum provides great feedback on the latest home theater equipment with a wide range of opinions. Outstanding home theater resource.
---


Looking for information about widescreen movies and hardware. The Widescreen Movie Center is the place to go.
---


Excellent resource for movie review links, with many early looks.
---