Two Family House/ B, B+
Universal/2000/109/ANA 1.85
Two Family House is a sleeper of a little film. It's is set in blue collar Staten Island, the least of New York City's five boroughs, in the early fifties. It's a very sweet romance that evolves with unexpected sensitivity.
Buddy Visalo a man with a stack of failures piling as high a mountain blocking his quest for success. His latest idea is converting a run down two family house into Buddy's Tavern. He and Estelle, his wife of eleven years, will use the upstairs apartment as home. Sure enough, with Buddy's luck, it's not so easy getting rid of the tenants. The house complications are entertaining, and Buddy remains an endearing character from start to finish.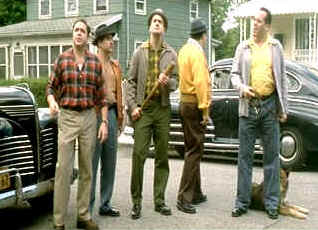 Eviction proceedings. ŠUniversal
The big surprise is the romance that evolves from the situation. Its completely unexpected. And while you might want to condemn Buddy, he's simply too nice a guy. He simply does not want to hurt anybody.
Michael Rispoli, a character actor much like a young Nathan Lane might have been, is very good in the core role of Buddy Visalo. He captures Buddy's sweetness and yes, a touch on innocence. Kelly MacDonald plays Mary O'Neary, the tenant that touches Buddy's heart. She outstanding. You can catch her in a major role in Gosford Park.
Written and directed by Raymond De Felitta,
Two Family House is an articulate urban tale sprinkled with fairy dust. Nicely paced and unusually honest, it's well worth catching.
Two Family House is a very nice looking DVD. Color saturation is excellent with a nice range of skin tones. Blacks are rich and deep and night scenes have good sparkle. Good contrast range makes for a bright and lively transfer. Night scenes glisten.


Selections from the Feature Archive include articles on Akira Kurosawa, Frank Darabont, Blonde Bimbos, Hollywood Street Gangs, or Vietnam: The Hollywood Pariah, and many more....
Sturges Emerges


Preston Sturges was Hollywood's resident comic genius for more than a decade. His movies are timeless. Click on his image to read all about it.
---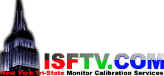 ISF Monitor Calibrations in the Tristate New York area. Lots of hardware info and frequent hardware peaks from video expert Kevin Miller. They may be judgmental, but that's the point, isn't it. Lots of DVD reviews plus news and more.
---


The official site for information about the great comic director. A treat for connoisseurs of classic Hollywood madcap.
---


DVDAnswers offers news, reviews and features. Over the coming months, the site will continue continues to grow as they strive to make DVDAnswwers the ultimate DVD website!
---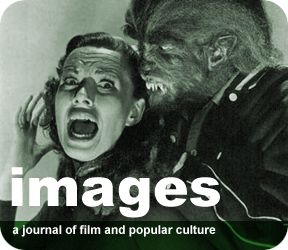 Images is a non-commercial Web site created for everyone who enjoys movies and popular culture. Images is published quarterly; however, new reviews will appear each week, so check back often.
---


The major studio vaults are filled with incredible film treasures which few have seen the light of DVD.
Open the Vaults

The Movie Poster Archive includes extensive poster images from the films of stars like Susan Hayward, Kirk Douglas, Katharine Hepburn and many more. Our featured star is Danny Kaye.
---