Impact/C+,B
Image/1948/117m/FS 1.33/BW
Impact starts out as a solid film noir along the lines of Double Indemnity or The Postman Always Rings Twice. Wealthy executive Walter Williams is a tough guy when it comes to facing down his board of directors, but is a positive softy caving in to every desire of his beautiful wife. Madly in love, Williams dotes on Irene, but she has other ideas.
While Walter pushes his company to financial success, Irene is engaged in a hot and heavy relationship with an unsavory lover. There's never any explanation for her dissatisfaction with Walter. It must be pure noir malice. Walter hasn't got a clue though, and needs to get hit over the head to catch on. The movie might end on a precipitous note except for an accident of terrain, but it does take some rather drastic turns other those hairpins on the road to Denver.
After Walter discovers his wife's treachery, he disappears into the employ of a beautiful small town garage owner. The movie's tone changes with surprising ease. It's like Walter wandered right of this noir onto an Andy Hardy set. It's revenge and not romance that's on his mind, but beautiful Marsha is simply too great a temptation.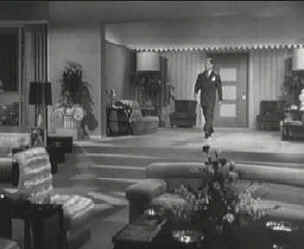 Nice apartment Walter. And on a "B" budget, too. ŠImage
The surprise turns in the last third of the movie are even more difficult to swallow. Marsha plays girl detective alongside veteran Lieutenant Quincy to help find the witness who can free her man. The only real shadows in this noir wannabe are cast on the integrity of the screenplay.
The film may not be great, but it works a lot better than it sounds because of the mostly appealing performances. Brian Donlevy, often a heavy, is likeable as fall guy Walter. I think I like Donlevy most in his good guy roles, as a matter of fact. Try catching him in The Great McGinty, a smashingly good film. Ella Raines, fresh-faced with a silky voice that can make monkey wrench sound sexy, gives a good girl detective performance, but of the ladies, Helen Walker has the juicier part. There's nothing like a woman two and three timing a man to inspire a performance. Charles Coburn is definitely a refugee from the land of Preston Sturges. Whatever was he doing playing Lieutenant Quincy?
There are several significant full length scratches on the films elements that last for a good fifteen minutes. Stay with me here. The transfer is consistently sharp and aside from the scratches, is excellent. An attempt could have been made to cover up the scratches through the use of digital paint box techniques, but this would likely have caused a significant drop-off in overall clarity. Given the choice, I vote for the sharp picture delivered. Contrast is in good balance throughout and the picture is lively. The mono sound does a capable job with no hiss or audible distortion.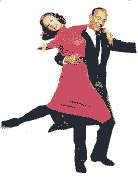 Fred Astaire and Cyd Charisse bring Silk Stockings to life, a remake of Ninotchka, one of many films successfully turned into musicals by the Hollywood dream factory. Read all about remakes into musicals by clicking on the divine dancers.
---



Looking for a fix of irreverent flick dissection. Check out The Big Combo where four guys rave and rant about movies.
---

Direct from the corridors of the Home Theater Forum, Home Theater Talk is the newest place on the Net to discuss everything home theater. Friendly atmosphere and knowledgeable folks are the secret ingredients.
---
DVD Gold
Specializing in Region 2 films, DVD spins gold about the latest DVD releases in England and elsewhere. Check out the new site.
---

The online site for Film Comment Magazine includes all the information you need to know about cinematic events sponsored by the Film Society of Lincoln Center.
---
Home Theater Reference Reviewing System


When you read a DVD review it's of utmost importance to know what equipment is being used to evaluate quality. Click on the projector to find out more.
---
The Movie Poster Archive include extensive poster images from the films of stars like Susan Hayward, Kirk Douglas, Katharine Hepburn and many more. This month's featured star is Kirk Douglas.