John Frankenheimer (1930-2002)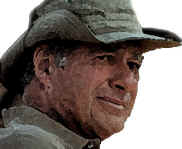 John Frankenheimer directed two of the best lean political thrillers ever filmed. The Manchurian Candidate is a quintessential thriller. The clean black and white photography depicts a political assassination, masterful brainwashing sequences, and complex sexual issues. Frankenheimer got the very best from Frank Sinatra as the determined Captain Bennett Marco and an ice-cold Laurence Harvey marching like a marionette on poisoned strings as decorated Korean war hero Raymond Shaw. Angela Lansbury is perfect as the indelible bitch/mother. Will you ever turn over a red queen from a deck of playing cards without thinking of the Manchurian Candidate? Seven Days in May was Frankenheimer's next project, and while perhaps not as flashy as Manchurian Candidate, it's almost more frightening. Burt Lancaster is powerful and popular General James Mattoon Scott campaigning for president against incumbent President Jordan Lyman. But Scott's not willing to take a chance on losing to the liberal Lyman whom he views as a weak sister. Kirk Douglas plays Colonel Jiggs Casey who may be the only person standing between Scott and a military coup. Great stuff, directed with a perfect sense of reality by Frankenheimer.
The director had an imperial presence in person. A very tall man with a shock of thick yellow-white hair, Frankenheimer was aware of the stage. He spoke with charged energy using his huge hands like a great conductor, shaping the words musically as they described his passion, filmmaking. Often, Frankenheimer's enthusiasm for a project was infectious and the result is filmmaking at its best.
Frankenheimer's final film was the made-for-TV drama The Path to War, starring Michael Gambon as President Lyndon B. Johnson, making the fateful decision of withdrawal or escalation in Vietnam. Appropriately enough, it was on TV dramas that Frankenheimer cut his dramatic teeth with stunning success in the 1950's on shows like Playhouse 90, including the award winning Days of Wine and Roses.
When Robert Kennedy was tragically assassinated in 1968,at the Ambassador Hotel in Los Angeles he had been staying as Frankenheimer's house guest. Frankenheimer took the death of his close friend very hard. Did the event lead to a downturn in the director's career? Frankenheimer's move from Hollywood to Europe followed shortly after the horrible night. Did the director of the quintessential political assassination thriller The Manchurian Candidate feel is some way touched by twisted fate? In any event, Frankenheimer's career was an up and down affair in the years that followed and the extraordinary string of cinema successes of early sixties was never repeated, though the director had his moments and for every good film, you felt Frankenheimer was on the way back. His bouts of alcoholism ended in 1981 when he put drink aside.
Frankenheimer directs Ronin. ©United Artists
Along with those twin pillar thrillers supporting a fine career, Frankenheimer made other memorable films including, the quiet, introspective Birdman of Alcatraz (1962) with Burt Lancaster, The Train (1964), an excellent World War II thinking man's action film, again starring Lancaster, Seconds (1966), starring Rock Hudson in what might best be described as a chilling extended Twilight Zone episode. Black Sunday (1977) is a thriller about a terrorist attack on the Super Bowl, especially chilling in light of recent events. Robert Shaw is excellent as the Israeli agent and Bruce Dern is perfectly cast as the Vietnam-veteran with a loose screw. The Gypsy Moths (1969), seeing video for the first time on DVD in September, stars Burt Lancaster and Gene Hackman as daredevil skydivers.
A secret pleasure of mine is The Challenge (1982), an action thriller filmed in Japan starring Scott Glenn as an American boxer who studies the art of the samurai with a Japanese master played by Toshiro Mifune. Glenn is lean, Mifune maintains his signature power, and Frankenheimer has lots of fun exploring the Japanese culture. Once the action gets going it thrusts with the direction and force of a samurai's blade. Alas, The Challenge is a DVDMIA.
Of Frankenheimer's most recent films the 1998 Ronin was good. He was very proud of the Ronin car chase scenes. No artificial CGI, just some off-the-wall stuntmen and superb choreography. I think he wanted a grand car chase to speed ahead of William Friedkin car chase in the French Connection. Following-up with the sequel at the helm of French Connection II, Frankenheimer must have been tired of endlessly hearing people compare FC I and II and talking about the ground-breaking car chase under Friedkin's baton. The action was certainly well-filmed. It lacked a great script though. Reindeer Games was saddled a wooden Ben Affleck and a less than reasonably plausible script. The best thing about The Island of Doctor Moreau is the later quote it presented for Frankenheimer: "There are two things I will never do in my life. I will never climb Mount Everest and I will never work with Val Kilmer again." Frankenheimer actually admired Marlon Brando's bizarre portrayal of Moreau. Hard to believe.
Frankenheimer scaled to the heights of film magic but he had a precarious foothold at the top. Still, each time Frankenheimer came out with a new film, movie lovers were poised to embrace a powerful tour-de-force. Perhaps the director didn't always deliver, but happily, we can enjoy the best of Frankenheimer on DVD including a half dozen director commentaries accompanying the DVDs left for cinema posterity.
Click on thumbnails for larger images.


Selections from the Feature Archive include articles on Akira Kurosawa, Blonde Bimbos, Frank Darabont, Steven Culp, John Herzfeld or Vietnam: The Hollywood Pariah, and many more....
Nobody's Perfect




Billy Wilder left movie lovers a legacy of cinematic treasure. From defining Film Noir to outrageous comedy, writer/director Wilder delivered the goods with consummate style.
---


Runaway Train/B+,B



From an Akira Kurosawa screenplay. Jon Voight is fantastic as fierce habitual criminal Oscar "Manny" Mannheim. A smile to remember with ferocious non-stop action.
---


The major studio vaults are filled with incredible film treasures which few have seen the light of DVD.
Open the Vaults
---


Have you visited Home Theater Talk lately? One of the friendliest places on the Net for Home Theater and DVD discussion, you can get help for installation problems or simply share your opinions with other Vidiots.
---


DVD reviews for women from a woman's point of view
---


Mystery writer Fred Hunter digs into classic films on DVD. Check out his insightful reviews at The Classics on DVD.
---


DVD links, information about Web specials, news, Site reviews.
---
Brad Lang continues to add more interesting material to the extensive collection at Classic Movies. Everything from actors and actress to your favorite directors is linked at the site.
---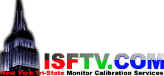 ISF Monitor Calibrations in the Tristate New York area. Lots of hardware info and frequent hardware peaks from video expert Kevin Miller. They may be judgmental, but that's the point, isn't it. Lots of DVD reviews plus news and more.
---


ISF Course Instructors Jim Burns and Kevin Miller are hosting the Digital Film Forum. Join professionals and enthusiasts for lively home theater discussion.
---


Everything you wanted to know about animation on DVD. Reviews, news, forum. Webmaster Chris Beveridge.
---
DVDRAMA
One of France's outstanding DVD resources. Par le vous DVD?
---