Billy Wilder (1906-2002)
Nobody's Perfect
By Stu Kobak
March 29, 2002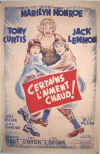 Directing legend Billy Wilder died yesterday, but his work will live on to inspire audiences and filmmakers around the world. It's more than twenty years since the sophisticated and witty diminutive director made his last film, the slightly heavy-handed Buddy, Buddy. That movie starred Wilder's favorite leading comic light Jack Lemmon with whom he made seven films including on the screen's greatest comedies Some Like it Hot.
Wilder arrived in Hollywood in the great European wave of artistic talent fleeing Nazi Germany in the 1930s. Already established in Germany as a screenwriter, Wilder's limited English presented a huge obstacle for finding his place in Hollywood, but the nimble writer made a bond with the language and brought insight and sophistication to his American screenplays beginning with shared writing credit on the 1935 Raoul directed Under Pressure.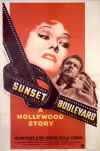 Wilder began adding magic to movies in 1929. A career spanning seven decades is remarkable by any standard. Too bad Wilder chose to put aside his directing chair in 1981. His astonishing wit might have pried a few more gems from his fertile imagination, but in the last two decades of his life, the great writer and director elected to stand on the sidelines. Given the changing Hollywood guard, it's likely that he may not have been able to make the kinds of films he wanted to anyway.
There's a savvy cynical edge to much of Wilder's best work. Prisoner of War Sergeant Sefton is a survivor that believes in only one thing: himself. Sefton is the cynical heart of Stalag 17 (1953). A brilliant William Holden delivers Wilder's goods. The great noir flick Double Indemnity (1945) crackles with acid-tipped dialogue. Corruption floats on the plumes of cigarette smoke. In The Big Carnival (1951) Wilder looks askance at how the press fly in like vultures to feast on tragic events.
Teamed with writer Charles Brackett from 1938 for twelve years through the iconic Sunset Blvd., Wilder's other great writing partner was I.A.L. Diamond with whom he co-wrote eleven movies beginning in 1957 with Love in the Afternoon.
Wilder positively danced as a director moving his films with all the nimbleness of an Astaire or the energy of a Kelly. He could deliver a delicate soufflé of a movie lie Sabrina (1954) or the underrated Love in the Afternoon (1957), find a way to capture mixed tones in The Apartment (1960) or even bring dimension and humanity to a cross-Atlantic flight in Spirit of St. Louis (1957). Witness for the Prosecution (1957), a courtroom thriller, found a comic thread in barrister Charles Laughton's eccentricity while Tyrone Power intentionally exaggerated accused Leonard Vole's histrionics. One, Two, Three (1961) is one the director's most frenetic comedy assaults with veteran James Cagney spitting out dialogue with tap dancing dexterity.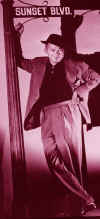 There were misfires especially toward the later stages of his career. Irma La Douce (1963) is flat-footed and over laden with stagy production design. With Fedora (1978) Wilder tried to capture the magic of Sunset Blvd., but a heavily made-up Marthe Keller fails to conjure an air of mystery and even William Holden's screen command couldn't pump up this dead horse of a film.
The roster of stars directed by Wilder is remarkable: Jean Arthur, Humphrey Bogart, James Cagney, Claudette Colbert, Gary Cooper, Bing Crosby, Tony Curtis, Marlene Dietrich, Kirk Douglas, William Holden, Jack Lemmon, Audrey Hepburn, Shirley MacLaine, Dean Martin, Walter Matthau, Marilyn Monroe, Kim Novak, Tyrone Power, Edward G. Robinson, Ginger Rogers, Barbara Stanwyck, and James Stewart.
Wilder won the Oscar© for Best Director twice for The Lost Weekend (1945) and The Apartment (1960) along with Best Screenplay for Sunset Blvd. (1950). He was nominated a total of 14 times by the Academy as writer and director.
Whether to remember Wilder for his edgy dramatic works or the wonderful comedies is a toss-up. In all, Wilder was a creative force in bringing more than a dozen terrific films to the screen amongst his more than 45 Hollywood credits. Some Like it Hot remains my favorite Wilder film, but Double Indemnity and Sunset Blvd. are equally memorable. A belated thanks Billy Film lovers will forever be indebted to the gifted writer and director for all the wonderful moments. But Wilder probably would have loved being remembered for the best closing line of any film ever, "Nobody's perfect!" in Some Like it Hot. You were pretty close Mr. Wilder.
*Many of Billy Wilder's film have found a home on DVD, yet there are notable exceptions. Wilder's first directing assignment, the delightful comedy The Major and the Minor (1941) is still a DVDMIA. The Big Carnival remains missing as does the lean war film Five Graves to Cairo (1943). Sunset Blvd. is in the planning stages for a Paramount release later this year.
Click on thumbnails for larger images.


Selections from the Feature Archive include articles on Akira Kurosawa, Frank Darabont, Blonde Bimbos, Hollywood Street Gangs, or Vietnam: The Hollywood Pariah, and many more....

Film noir: The phrase hangs awkwardly on the tongue, shadowy images peek out from behind half-closed doors. Click on the Noir and Noir Again symbol for a look into the dark spaces of Hollywood's revisiting of film noir.
---



Manufacturer of computer-video interfaces, switchers, distribution amplifiers, computer-video scan converters, and high resolution cable. Found in many high end home theater systems.
---
Werner Herzog Film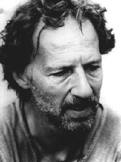 The Web site of director Werner Herzog includes lots of great material. A perfect stop for anyone who admires his films.
---


Home Vision Cinema
Classic and foreign motion pictures on VHS tape. The title selection is excellent and informative essays are provided for many of the films.
---


An on-line Home Theater magazine with excellent hardware reviews, including thorough and responsible research. Check it out.
---
Brad Lang continues to add more interesting material to the extensive collection at Classic Movies. Everything from actors and actress to your favorite directors is linked at the site.
---


The National Film Preservation Foundation (NFPF) is the nonprofit organization created by the U.S. Congress to save America's film heritage.
---


Films of the Golden Age is
a showcase for special feature articles on film people and Hollywood history, all illustrated with beautiful photographs and classic movie art.
---

Have you visited Home Theater Talk lately? One of the friendliest places on the Net for Home Theater and DVD discussion, you can get help for installation problems or simply share your opinions with other Vidiots.
---
Imaging Science Foundation


The Imaging Science Foundation promotes proper standards in home theater viewing. ISF trained technicians offer monitor calibration services to consumers. The difference in a properly calibrated monitor can be astounding. Click on the image to find an ISF member near you.
---


Lady Eve, The (SE) A,C+



Wonderful classic comedy from writer/director Preston Sturges. Henry Fonda and Barbara Stanwyck star.
---

---


The major studio vaults are filled with incredible film treasures which few have seen the light of DVD.
Open the Vaults
---