Town & Country/C,B+
New Line/2001/105/ANA 1.85
Poking fun at upper middle class foibles is a time honored source for modern Hollywood farce. Bedroom games, musical mates, chance meetings and some silly hijinx are cogs in the farcical wheel. Sometimes, farce falls flat on its face. Town & Country fails to rev up its engine from the very first voiceover ignition from the sack by married man Porter Stoddard.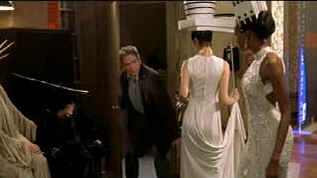 Beatty as a mad sexual hatter. ©New Line
Director Peter Chelsom is a very talented filmmaker. From his debut film Hear My Song to the wonderfully brilliant comic sleeper Funny Bones to the recent beautiful fantasy The Mighty, Chelsom has displayed a rare sense of film rhythm. His films have been uniformly agile without feeling rushed. Town & Country, sadly, is an exception. It fails to marry any of the parts with success. It a sunken soufflé of ideas.
There's a sense that the ambitious multi-storied material has been thinly sliced with a meat clever. What poses as madcap comedy in the Stoddard household doesn't go far enough to go anywhere. The whiff of youth is nothing more than a brisk fresh of mountain air. In a nutshell, sixtyish Stoddard is fooling around, his best buddy Griffin is spotted in the shack, apparently Griffin's wife Mona is lusting after Stoddard since college days, Eugenie appears to be a nymphomaniac, Auburn is blonde and likes older men, and Ellie Stoddard is hanging around like an old piece of furniture that's sagging from too much use. With a whiff of Paris, a base of New York, a dash of the Hamptons, and a frosting of Sun Valley, Town & Country sniffs around with a big nose.
A hint of the manic sense of chaotic explosiveness often invested in Warren Beatty performances is only tantalizing in Town & Country. Beatty's Porter Stoddard doesn't seem to know which way to turn and Beatty is left in the lurch. Ellie is, well, played by Diane Keaton. Diane Keaton does Diane Keaton forever and you only want to see more of Goldie Hawn as Mona. Gary Shandling's Griffin leaves an undefined aftertaste in the mouth to say the least. Where can he go with this bare bones virtually emasculated man in homoerotic crisis? One more simpering smile from Natasha Kinski would have sorely tempted me be cut her strings. What can you say about Andie McDowell and Charlton Heston: they were simply left holding an empty bag.
You could make a pretty photo album from the picture postcard transfer of Town & Country. Bright colors are fully saturated and stable. A consistent level of crisp detail is on display in every setting. Nights sparkle and days are well lit. There's virtually no edginess to the images. Rolfe Kent's score is delivered in light airy tones and dialogue is rock solid centered on the Dolby Digital 5:1 sound track.


Selections from the Feature Archive include articles on Akira Kurosawa, Blonde Bimbos, Frank Darabont, Steven Culp, John Herzfeld or Vietnam: The Hollywood Pariah, and many more....
The Bitch Brigade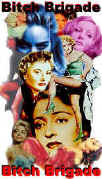 A line-up of lean-lipped actresses who marched through Hollywood in a high heeled goose step armed with razor sharp dialogue. Click on the image to read all about them.
---


Have you visited Home Theater Talk lately? One of the friendliest places on the Net for Home Theater and DVD discussion, you can get help for installation problems or simply share your opinions with other Vidiots.
---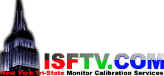 ISF Monitor Calibrations in the Tristate New York area. Lots of hardware info and frequent hardware peaks from video expert Kevin Miller. They may be judgmental, but that's the point, isn't it. Lots of DVD reviews plus news and more.
---


The DVD Answer Man is a new site devoted to spreading the DVD gospel. Answers to questions, reviews, links and more....
---


DVD links, information about Web specials, news, Site reviews.
---


DVD packaging can be the bane of the collector. Click on Rants and Raves for more.
The DVD Package
---