Marathon Man (SE)/A-,B
Paramount/1976/125/ANA 1.85
"Is it safe?" The question is repeated in even tones to terrified Babe Levy by the prodding Szell, the Nazi fugitive with a devious dental style. Szell does not let up until he is convinced that he has the right answer. It appears that director John Schlesinger asks the question "Is it good?" over and over again until achieving a slice of perfection in bringing the William Goldman thriller to riveting film fruition.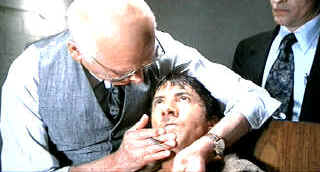 Not your everyday dentist. ©Paramount
Babe Levy is a graduate student at a New York University. He is lives with the ghost of his father's suicide in light of the early fifties internal political upheaval in the United States. His older brother Doc appears to be working for a covert government organization. As events in Paris, South America and New York boil over to a nasty conclusion, Babe Levy is dragged into the scolding water. The collision of indeterminate players springs to life in the streets of New York.
It's hard to believe that Dustin Hoffman is almost forty years old playing the youthful graduate student Babe Levy. But Hoffman brings it off convincingly. Hoffman's natural nervous screen energy strings out Babe Levy's wire for maximum tension. Laurence Olivier, wan and frail as the Nazi Szell, is calmly frightening as the demented dentist. His speech patterns highlighted by carefully enunciated vowels, Olivier invests Szell with pure evil. Roy Scheider has the slick and leathery look of a snake coiled before striking. You only wish there were more scenes for his Doc Levy. Marthe Keller is the fem fatale used to lure Babe deeper in the pot and William Devane is shady Janeway.
Perfection in craftsmanship is a hallmark of Marathon Man. Scene transitions are incredibly eloquent without calling attention to themselves. Even cuts within the same scenes are perfectly timed and visually seamless. Conrad Hall's photography appears to often rely on available light to capture the perfectly composed images. Blown out windows and washed over faces emphasize the ice cold thriller feeling. Is it safe? Nobody is safe. Michael Small's score is outstanding, emphasizing tension by echoing the director's pacing.
Some of the plotting may be confusing. Is Doc set up as a threat to Szell's fortune? I may have missed that for the thirty-second time. But under the astute direction of Schlesinger, we are left little time to ponder the improbabilities. The final scenes never fail to thrill me and send chills down my spine. Marathon Man is a terrific entertainment.
The special edition includes about twenty minutes of memories shared by the principals in newly made interview clips. Some of the remembrances overlap, but they are all welcome. A twenty-minute making of short produced prior to the opening of the 1976 film is also presented. There's also some fascinating rehearsal footage.
There are a few glitches in the source material, but for the most part it is clean and stable. I would have liked to see deeper, more velvet blacks, but my instinct is that the DVD is a fair representation of the directorial intent. Most scenes are very sharp. Detail, like glimpses of Hoffman's teeth post dental work, are clear and horrifyingly effective. Sound is offered up in Dolby Digital 5:1 or a restored mono track. It's clean either way.


The major studio vaults are filled with incredible film treasures which few have seen the light of DVD.
Open the Vaults
---


Mother Night/A-/A-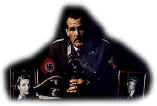 The eccentric style of Nick Nolte is perfect for the angst ridden Howard W. Campbell, Jr., a hero or a villain.
---


Selections from the Feature Archive include articles on Akira Kurosawa, Blonde Bimbos, Frank Darabont, Steven Culp, John Herzfeld or Vietnam: The Hollywood Pariah, and many more....
Director Walks the Wire


Balanced by an armor of movie lore and filmmaking daring, director John Herzfeld is comfortable walking the high wire. Check out this interview by Stu Kobak.
---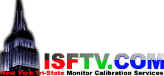 ISF Monitor Calibrations in the Tristate New York area. Lots of hardware info and frequent hardware peaks from video expert Kevin Miller.They may be judgmental, but that's the point, isn't it. Lots of DVD reviews plus news and more.
---

Kinoeye Archive
This is a resource of all content-rich materials on the web relating to Central and East European cinema. The ultimate aim of the Kinoeye Archive is to provide a near-as-damn-it definitive index of intelligent and thoughtful English-language analysis of Central and Eastern European cinema on the web.
---