Ghost World/A,A
MGM/2001/111/ANA 1.85
Ghost World is about people who don't fit and how they try to fit in. Director Terry Zwigoff comes across as a very kind human being. He relates to string of misfits peopling Ghost World. He's not judgmental about some of the strange behavior. With Zwigoff as guide, the world comes to striking life.
Enid and Rebecca are about to enter the next phase of their lives. After a wry high school graduation ceremony and a glimpse at the prom, they now must face the world from a new perspective. Before they find their way into the work place, they are intercepted by a prank which turns into a fascinating relationship. Ultimately, it's a devastatingly sad movie, but of course, it's very funny as well. Comedy turns to drama in such a natural fashion and it never puts you off. Some films make that tone change and never recover from it. Ghost World's tone is so eccentric from the get-go, when it veers into the melancholy, it seems natural. So many films have been made about disaffected youths trying to fit into society and some have been successful. Ghost World succeeds like none before it in creating characters that exist within a desperate world; not a nasty world or a mean world and never melodramatic. There's a keen understanding in the script of the way people make fun of other people as a defense mechanism. Enid and Rebecca take pride in making fun of others, looking at people to justify their own outsider behavior.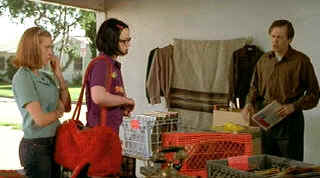 Record shopping, right. ©Columbia
The script by Daniel Clowes and Zwigoff is adapted from Clowes' own original comic book work. It's interesting how Zwigoff's last film Crumb, another brilliant look at eccentricity, chronicled the life of outlandish cartoonist Robert Crumb. Here he is again in the world of comics. It's hard to believe that Ghost World comes from a comic book considering how well it paints a picture of life. It's so human. You never doubt the honestly drawn characters.
Thora Birch and Scarlett Johansson are both excellent as Enid and Rebecca. Birch's role is stupendous. Even her gait, the awkward way she walks and carries herself spells outsider. Her clothing, attitudes, all go into making a finely chiseled image of Enid. Birch gives life to Enid. She makes her sympathetic. Johansson's Rebecca is a cool character without Enid's flare for life. She's effective, but she walks in the shadow of Birch. Clearly, Ghost World is Birch's grand platform to show off her great talent. Considering how wonderful Birch was in American Beauty and the work she does here in Ghost World may be on the cusp of becoming of our great naturally gifted actresses. It will be interesting to follow her career to see how she handles the transition to more mature roles.
This is right up there with the best work Steve Buscemi has ever done. He is perfectly cast as eccentric record collector Seymour, a sad soul searching for happiness. What's remarkable about the character is that he recognizes his own limitations. He can actually see himself the way other people see him, that it except for the wonderful Enid. In the end he's a misfit that can't fit in as he succumbs to weakness and temptation. The fact that Seymour is finally a loser after finding a real chance for himself is so overpoweringly sad. It's an incredible moment when Seymour plays those old records for Enid and she tries so hard to relate.
The relationship between Enid and her father is well-scripted. Bob Balaban gives him an interesting combination of delicacy, fear and reticence to enter the fray in confronting Enid. A number of good scenes chronicle the dead space between them. Along with Balaban, the supporting cast adds some interesting character variations. Illeana Douglas has some very funny moments as the summer school art teacher. Stacy Travis is blissfully unaware as Seymour's new lady Dana.
Zwigoff's pacing moves in perfect synch with the rhythms of his characters. The spirit of the material is never compromised for the sake of some artistic flourish. It's handsomely photographed by Alfonso Beato and the music by David Kitay gets inside the soul of these characters. Excellent costume and production design. Enid's wardrobe helps define the character. Her room is plastered with elements of her world. Seymour's apartment splendidly captures the details of his character. Zwigoff has put together a fine team of filmmakers to share his vision. Ghost World may be one of the finest movies about outsider I have ever seen.
A stunning transfer. Colors are dead on. There's very little edginess and only in high peak transitions. Detail is excellent. Natural range of skin tones. Excellent black level is excellent balances with good shadow detail. Considering the creative source, the rich, hyper-saturated colors are very appropriate. Colors retain their individuality with a good subtle range. Ghost World is a sparking transfer that stands up admirably to the wonderful creative content. The Dolby Digital 5:1 surround sound is clean. All the precious dialogue is delivered with clarity and the music finds good balance.
There are four deleted or altered scenes. The pretty standard format making of is revealing enough about the film.
Reviewed on a Sharp 9000VX DLP Projector


The Feature Archive has articles ranging from Akira Kurosawa to Blonde Bimbos.


Movie Rage: Death in the Aisles
Everyone knows what it feels like to get angry at the movies these days. Here's a humorous but not so delightful view of big screen misery
---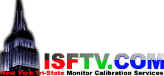 ISF Monitor Calibrations in the Tristate New York area. Lots of hardware info and frequent hardware peaks from video expert Kevin Miller. They may be judgmental, but that's the point, isn't it. Lots of DVD reviews plus news and more.
---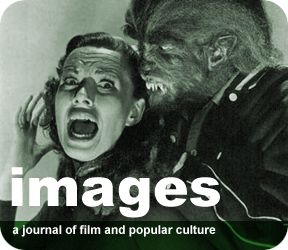 Images is a non-commercial Web site created for everyone who enjoys movies and popular culture. Images is published quarterly; however, new reviews will appear each week, so check back often.
---
Werner Herzog Film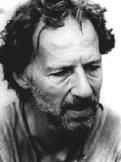 The Web site of director Werner Herzog includes lots of great material. A perfect stop for anyone who admires his films.
---

The Movie Poster Archive includes extensive poster images from the films of stars like Susan Hayward, Kirk Douglas, Katharine Hepburn and many more. Our featured star is William Holden.
---


To Kill a Mockingbird (SE)/ A,A



From the great novel by Harper Lee, this tale of growing up in the 1930s South is splendidly evocative of place and period. Gregory Peck is splendid. Direction impeccable.
---