Dead Presidents/B+,B+

Hollywood/1995/119m/WS 2.35

Dead Presidents is a hugely ambitious project. The movie attempts to define the Black experience in Vietnam. Though the period of years covered by the narrative is small by epic standards, the sweep of storytelling style creates a big feeling about each segment of Dead Presidents. Basically, the structure follows a group of young men through the defining late teenage years, to participation in the Vietnam War, to return home as veterans facing the difficult decisions of getting on with life.
The first segment of the film that defines its characters is most light-hearted and is the least powerful part of Dead Presidents. The Vietnam segment which follows is filmed is a very different style with dramatic lighting and an everlasting intensity. It's a mesmerizing portrayal of the grunt's life in the field. When characters turn to the nether side it is easy to accept. When Anthony returns home from this experience we are very relieved for him. What's awaiting him in America is the next segment of Dead Presidents. How he deals with his life leads to the final explosion of Dead Presidents, and cinematically, its greatest achievement, the magnificent armored car heist.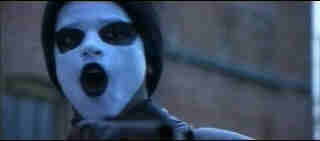 The heist sequence touches on brilliance. ©Hollywood
One of the great successes of Dead Presidents is how well it creates a sympathetic main character in Anthony Curtis. Curtis is the good black kid getting through ghetto life with as much dignity as circumstances allow. The Hughes Brothers, Albert and Allan, directing for the second time after their brilliant virgin outing of Menace II Society, choose to spread an appealing sampling of Anthony's life before it audience before getting into the more defining moments of Dead Presidents. We learn about Anthony in jive talk with his friends, we get an inkling of his family life and we see him in action helping local big shot Kirby, at his headquarters in the pool hall and later on his professional rounds. Anthony Curtis is a character that we can care about.
Larenz Tate plays Anthony Curtis with a hunger for life. Tate is extremely skilled at subtly conveying the changes in Curtis's life without altering the basic nature of this young man. They work wonderfully well with their actors, giving them a chance to dig deep to find the right emotions to define character. Keith David is proving himself one of the most versatile, talented, and explosive actors working support in a variety of projects. David plays Dead Presidents' Kirby, the alternate father figure for Anthony. David makes Kirby a more complex man than we have any right to expect. Anthony learns a great deal from Kirby and Kirby is a man who has made the most of what has been left for him in life. Other supporting players are uniformly fine, capturing shorthand truths about their characters.
Technically, Dead Presidents is a delight on all counts. Working once again with cinematographer Lisa Rinzler, Dead Presidents is a magnificently photographed film. Rinzler uses anything and everything available on a set to get the desired effect and the result is another imaginative and dynamic collaboration with the Hughes Brothers after their brilliant Menace II Society. Rinzler even uses some jury rigged fluorescent lights to get her desired effect in a car scene. The editing, particularly of the heist sequence, is as crisp and rapid as the dancing notes of a musical scherzo. Production Design by Dan Brisbin captures the feeling of each place and time perfectly. The icing on the cake is a hypnotic score by Danny Elfman which captures and enhances the world of Dead Presidents that the Hughes Brothers have so cannily crafted.
A beautiful transfer preserves the delicate changes of color palette used by the directors and DP Lisa Rinzler. The excellent contrast ratio of this disc allows perfect preservation of the imaginative lighting of Dead Presidents. The sound is simply splendid. Elfman's score sounds authoritative with tight bass response. Surround information is exciting, fully directional, and compliments the video for maximum effect.


Selections from the feature archive include articles on Akira Kurosawa, Frank Darabont, Blonde Bimbos, Hollywood Street Gangs, or Vietnam: The Hollywood Pariah, and many more....


During World War II, Hollywood pumped out war movies one after the other. Vietnam was was another story. As far as Hollywood was concerned it was a pariah.
---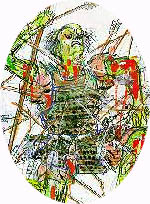 Click on the image above for an original view of Akira Kurosawa's work
---
Puttin on the Ritz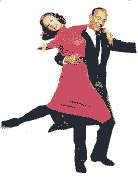 Fred Astaire and Cyd Charisse bring Silk Stockings to life, a remake of Ninotchka, one of many films successfully turned into musicals by the Hollywood dream factory. Read all about remakes into musicals by clicking on the divine dancers.
---



DVDPlanet is the DVD incarnation of legendary laser retailer Ken Crane's. Deep discounts and serious service.
---

Direct from the corridors of the Home Theater Forum, Home Theater Talk is the newest place on the Net to discuss everything home theater. Friendly atmosphere and knowledgeable folks are the secret ingredients.
---

.
The Movie Poster Archive includes extensive poster images from the films of stars like Susan Hayward, Kirk Douglas, Katharine Hepburn and many more. Our featured star is John Wayne
---