James Stewart Movie Posters(1908-1997)
James Stewart was one of the true icons of Hollywood film. He gave audiences decades of humanity on screen finding an emotional core that ranged from saccharine to the edge of darkness. Stewart's cinema place will stand the test of generations. From classic good guys in Mr. Smith Goes to Washington and It's a Wonderful Life to the other side of the Stewart coin in films like Winchester 73 and Vertigo, Stewart's legacy will continue to provide audiences with a treasury of movie delights. Here are some poster images from Stewart films.
Click on a poster thumbnail image to see a larger view.
Click on a poster thumbnail image to see a larger view.


Selections from the Feature Archive include articles on Akira Kurosawa, Blonde Bimbos, Frank Darabont, Steven Culp, John Herzfeld or Vietnam: The Hollywood Pariah, and many more....
The Bitch Brigade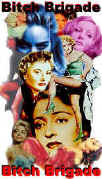 A line-up of lean-lipped actresses who marched through Hollywood in a high heeled goose step armed with razor sharp dialogue. Click on the image to read all about them.
---



BargainFlix doesn't sell movies! We just tell you where to get them for the best price! DVD reviews, giveaways and more.
---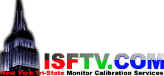 ISF Monitor Calibrations in the Tristate New York area. Lots of hardware info and frequent hardware peaks from video expert Kevin Miller. They may be judgmental, but that's the point, isn't it. Lots of DVD reviews plus news and more.
---


A home theater site filled with a host of useful information, including links to many other site.
---
Werner Herzog Film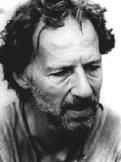 The Web site of director Werner Herzog includes lots of great material. A perfect stop for anyone who admires his films.
---


Manufacturer of computer-video interfaces, switchers, distribution amplifiers, computer-video scan converters, and high resolution cable. Found in many high end home theater systems.
---
MRQE
Find reams of movie and DVD reviews at the Movie Review Query Engine, a index of reviews appearing on the Internet.
---



Bravura simplicity of Felliniís vision perfectly mates with the unadorned tale of Cabiria, the feisty yet innocent prostitute. Don't pass it up.
---

Click on the DVD MIA symbol for profiles of DVDs missing in action.
Add films to the DVD MIA Master List by filling out a simple form. Click Here
---