Gary Cooper (1901 -1961)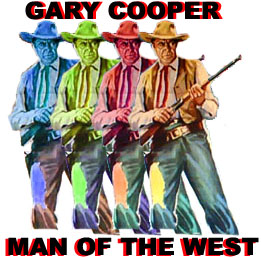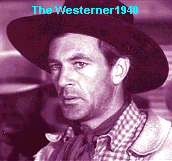 Gary Cooper made it look effortless. Whether brandishing a gun with uncompromised determination or swinging a bat as baseball great Lou Gehrig, the tall, lanky native of Montana was convincing without overacting.
The matinee idol had a reputation as one of Hollywood's consummate lotharios. Off screen affairs bolstered his on-screen stock. Actress Sandra Shaw and Cooper were married in 1933 and the couple remained husband and wife until the lanky movie star's untimely death in 1961. Cooper was paired with some of the most beautiful leading ladies of his time. From silent star Clara Bow to charming gamin Audrey Hepburn, directors looked to Gary Cooper to provide sexual movie chemistry. His leading ladies read like a screen siren list: Marlene Dietrich, Joan Crawford, Carole Lombard, Jean Arthur, Claudette Colbert, Merle Oberon, Barbara Stanwyck, Ingrid Bergman, Paulette Goddard, Loretta Young, Ann Sheridan, Lauren Bacall, Grace Kelly, Susan Hayward, and Rita Hayworth.
Amongst Cooper's most memorable roles is the shy, somewhat pixilated, Lancelot Deeds in Mr. Deeds Goes to Town (1936). Cooper's gawky innocence captured the purity of Capra's vision. Capra teamed with Cooper again in the underrated Meet John Doe (1941). Cooper and costar Barbara Stanwyck had great chemistry, and once again, Cooper's screen aura of innocence was just what director Capra needed to nail home his social commentary. Cooper was ideal to deliver wistful Capraesque lines like: "There's something about the spirit of Christmas. what it does to people, all kinds of people. Now why can't that spirit, that same warm Christmas spirit, last the whole year round?"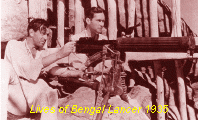 Capra wasn't the only director who knew a good thing when he saw it. William Wyler went to the Cooper well twice. "You know how it looks just before the sun sets? You can look out and that water ain't exactly blue and it ain't exactly purple--it's a sort of color a man can feel but he can't put a name to. That's tough guy Cole Hardin waxing rhapsodic to Judge Roy Bean in Wyler's great 1940 western classic The Westerner (1940). Lilly Langtry must still be listening somewhere. Sixteen years later Wyler picked Cooper as the patriarch in the fine civil war drama Friendly Persuasion (1956). Howard Hawks first cast Cooper in the 1933 Today We Live, a William Faulkner story tailored to fit Joan Crawford. It pretty much sunk. Hawks cast Cooper twice in 1941. The delightful Ball of Fire plays up to Cooper innocence again as he portrays Professor Bertram Potts, the youngest of a team of closeted researchers devoting themselves to a new encyclopedia. Fast lady on the lam Sugarpuss O'Shea roils into their quarters for a volume of laughs. Barbara Stanwyck snaps the wisecracks as Cooper is smitten. 1941 was a great year for Gary Cooper.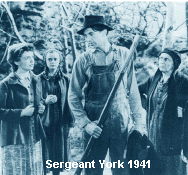 But it was with Hawks' Sergeant York that Cooper could display his masculine charms, his innocence and his manhood at the same time. Cooper received his first Academy Award© as Best Actor playing Alvin York, who received the Congressional Medal of Honor in recognition of his valor. One good award deserves another so to speak.
In the thirties and forties Gary Cooper's star was one of the brightest in the Hollywood firmament. In action films like The Lives of a Bengal Lancer (1935), directed by Henry Hathaway, and Beau Geste (1939), directed by William Wellman Cooper flexed his movie star muscles in grand style, capturing the devil may care attitude of his characters with manly ease. Cooper was directed by Hathaway in seven films. Sam Wood directed Cooper is four films, including the memorable Pride of the Yankees (1942).
Cooper rarely altered the halted, steady, pattern of his speech. His monotone deep voice spelled out dependable. Playing it for laughs in Ball of Fire (1941) or Love in the Afternoon (1957), facing up to the bad guys in High Noon, or staring down Burt Lancaster in Vera Cruz, from the his famous line in The Virginian (1929), "Smile when you say that," to the signature "yup" instead of yes, Gary Cooper stood tall amongst his peers.
In 1952, the laconic Cooper was presented with his second Academy Award© as Best Actor for the role of marshal Will Kane in High Noon. Kane, on the day of his wedding and retirement, must face down killers out for revenge against the marshal. Looking to the townsfolk for help, Kane retains his dignity while let down at every turn. Cooper staunch, clipped style matches perfectly with pragmatic Kane.
Above all, Cooper will always be remembered as a man of the west. He carried his six guns to two Academy Awards©, but thrilled audiences in more than twenty westerns.
Click on the thumbnails for larger images


The Feature Archive has articles ranging from Akira Kurosawa to Blonde Bimbos.



Click on the image above for a "dream interview" with director John Ford.
---


Annie Get Your Gun/A,A-


Irving Berlin's brilliant musical gem is polished and preserved on this Warner DVD release. An explosion of music, song, dance and color.
---

---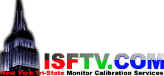 ISF Monitor Calibrations in the Tristate New York area. Lots of hardware info and frequent hardware peaks from video expert Kevin Miller.
---
Brad Lang continues to add more interesting material to the extensive collection at Classic Movies. Everything from actors and actress to your favorite directors is linked at the site.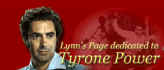 An elegantly presented fan site dedicated to one of Hollywood's great action stars.
---


Films of the Golden Age is
a showcase for special feature articles on film people and Hollywood history, all illustrated with beautiful photographs and classic movie art.
---


Classic Images on classic films, featuring news, reviews, obituaries, film convention reports, and detailed articles on film people, from the most famous to the most obscure
---
Bruce Hershenson Move Posters



Bruce Hershenson has been running successful movie poster auctions for a number of years, most notably for Christies. His site includes many images and a huge variety of posters for sales from his periodic catalogs.
---
Choko Movie Posters


The popular Paris movie poster store makes it's way to the Internet with an outstanding selection of French Movie Posters. Many beautiful images on display in a searchable data base.
---


The home of John Tisch's invaluable Poster Price Almanac. Every serious poster collector uses the Almanac as a reference.
---

A huge selection of French movie posters with images galore. Don't miss this site if you ate interested in lovely French posters.
---


Now a major independent DVD distributor, Image has parlayed its laser disc business to success. Great DVD release calendar info.
---


The Cinema Laser
A home grown magazine for laserphiles that has been publishing for a number of years and has embraced DVD in a big way. Lots of helpful information.
---