DVDMIA OSCAR© WINNERS


By Stu Kobak
2/14/02
Oscar© is the buzz-word in all the local newspaper entertainment pages. You can't pass an ad without some Oscar© mention. The two page spreads feature contenders for the Best Film of 2001. Studios are mustering up the advertising dollars to promote acting performances in the hope of an Academy nod. Awards often mean big box office bucks and now's the time to muster the collective publicity minds to put the best faces forward.
Considering the importance of the little statuette each year, you would think that every Oscar© winner for Best Picture would already be out on DVD. The format has been pumping out titles for four years now. Most of the 72 movies picked as Best Picture are available on DVD. The exceptions are generally older films, though Schindler's List has yet to make it's DVD bow and The Last Emperor sports a transfer that would make a homeless person's attire look like it came from Christian Dior. The following Best Picture Oscar© recipients have yet to appear on DVD:
**Announced for Release Since 2/14/02
Wings

1927
Broadway Melody

1930
Cimarron

1931
Grand Hotel

1932
Cavalcade

1934
Mutiny on the Bounty 1936
The Great Ziegfeld 1937
Life of Emile Zola 1938
You Can't Take it With You 1939
Greatest Show on Earth 1952
Around the World in Eighty Days 1956
Schindler's List 1993
You've got to give the studios credit for getting most of their Best Picture Award Winners out on DVD. We'll keep track of the missing ones and strike a red line through them when they get a DVD release with an indication of the release date.
For a full list of all the Academy Award Best Picture© Winners go to the following link at IMDB:
Academy Awards, USA
Award winning actors don't seem to get as much respect from the studios. Of the performances that have received the Oscar© for a leading role, the following have yet to spin on DVD:
William Hurt - KISS OF THE SPIDER WOMAN
1985
Jon Voight - COMING HOME
1978
**
Art Carney - HARRY AND TONTO
1974
Jack Lemmon - SAVE THE TIGER
1973
Cliff Robertson - CHARLY
1968
Maximilian Schell - JUDGMENT AT NUREMBERG
1961
Humphrey Bogart - THE AFRICAN QUEEN
1951
Ronald Colman - A DOUBLE LIFE
1947
Paul Lukas - WATCH ON THE RHINE
1943
James Cagney - YANKEE DOODLE DANDY
1942
Gary Cooper - SERGEANT YORK
1941
Robert Donat - GOODBYE, MR. CHIPS
1939
Spencer Tracy - BOYS TOWN
1938
Spencer Tracy - CAPTAINS COURAGEOUS
1937
Paul Muni - THE STORY OF LOUIS PASTEUR
1936
Victor McLaglen - THE INFORMER
1935
Charles Laughton - THE PRIVATE LIFE OF HENRY VIII
1933
Wallace Beery - THE CHAMP
1932

Fredric March - DR. JEKYLL AND MR. HYDE
1932
Lionel Barrymore - A FREE SOUL
1931
George Arliss - DISRAELI
1930
Warner Baxter - IN OLD ARIZONA
1929
Emil Jannings - THE LAST COMMAND
THE WAY OF ALL FLESH
1928
Is it surprising that actresses get the short shrift? The list of Actresses in a Leading Role performances yet to appear on DVD is significantly longer than their male counterparts. Just about half of the Best Actress Oscar© roles are DVDMIA.
Geraldine Page - THE TRIP TO BOUNTIFUL
1985
Sissy Spacek - COAL MINER'S DAUGHTER
1980
Jane Fonda - COMING HOME
1978
**
Ellen Burstyn - ALICE DOESN'T LIVE HERE ANYMORE
1974
Glenda Jackson - WOMEN IN LOVE
1970
Maggie Smith - THE PRIME OF MISS JEAN BRODIE
1969
Julie Christie - DARLING
1965
Patricia Neal - HUD
1963
Susan Hayward - I WANT TO LIVE!
1958
**
Joanne Woodward - THE THREE FACES OF EVE
1957
Ingrid Bergman - ANASTASIA
1956
Anna Magnani - THE ROSE TATTOO
1955
Grace Kelly - THE COUNTRY GIRL
1954
Audrey Hepburn - ROMAN HOLIDAY
1953
Shirley Booth - COME BACK, LITTLE SHEBA
1952
Olivia de Havilland - THE HEIRESS
1949
Jane Wyman - JOHNNY BELINDA
1948
Loretta Young - THE FARMER'S DAUGHTER
1947
Olivia de Havilland - TO EACH HIS OWN
1946
Joan Crawford - MILDRED PIERCE
1945
Ingrid Bergman - GASLIGHT
1944
Jennifer Jones - THE SONG OF BERNADETTE
1943
Greer Garson - MRS. MINIVER
1942
Joan Fontaine - SUSPICION
1941
Ginger Rogers - KITTY FOYLE
1940
Luise Rainer - THE GOOD EARTH
1937
Luise Rainer - THE GREAT ZIEGFELD
1936
Bette Davis - DANGEROUS
1935
Katharine Hepburn - MORNING GLORY
1933
Helen Hayes - THE SIN OF MADELON CLAUDET
1932
Marie Dressler - MIN AND BILL
1931
Norma Shearer - THE DIVORCEE
1930
Mary Pickford - COQUETTE
1929
Janet Gaynor - 7TH HEAVEN, STREET ANGEL
SUNRISE
1928
To find a list of all the Academy Award© winners you can go to:
Oscar©.com


Selections from the Feature Archive include articles on Akira Kurosawa, Blonde Bimbos, Frank Darabont, Steven Culp, John Herzfeld or Vietnam: The Hollywood Pariah, and many more....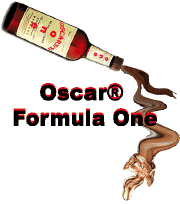 The Academy of Motion Picture Arts Sciences and has a soft spot reserved for peers taking on the battle of the bottle. Click on the bottle to learn more about the magic of Oscar® Formula One.
---
Hitchcock on DVD



Information and review links to Alfred Hitchcock on DVD

The Movie Poster Archive includes extensive poster images from the films of stars like Susan Hayward, Kirk Douglas, Katharine Hepburn and many more. Our featured star is Tyrone Power.
---


To Kill a Mockingbird (SE)/ A,A



From the great novel by Harper Lee, this tale of growing up in the 1930s South is splendidly evocative of place and period. Gregory Peck is splendid. Direction impeccable.
---


Have you visited Home Theater Talk lately? One of the friendliest places on the Net for Home Theater and DVD discussion, you can get help for installation problems or simply share your opinions with other Vidiots.
---

Gary Morris's insightful publication Bright Lights Film Journal turns the celluloid in films from a unique perspective. Click on the image above for more pure movie views.
---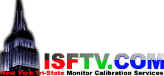 ISF Monitor Calibrations in the Tristate New York area. Lots of hardware info and frequent hardware peaks from video expert Kevin Miller. They may be judgmental, but that's the point, isn't it. Lots of DVD reviews plus news and more.
---


Mystery writer Fred Hunter digs into classic films on DVD. Check out his insightful reviews at The Classics on DVD.
---


DVD Demystified makes it all clear. The official Internet DVD FAQ for the rec.video.dvd Usenet newsgroups.
---

---


DVD Price Search
Allows you to create a "Comparison Cart" filled with the DVD titles that you are interested in buying.
---