Triumph of the Will (SE)/A,B+
Synapse/1935/120/FS 1.33/BW
A perverse pool of acid bile rises uncontrollably from somewhere deep inside you when you begin watching Triumph of the Will, Leni Riefenstahl's documentary/propaganda portrait of the 1934 Nazi Party Convention in Nuremberg. Riefenstahl is a brilliant image-maker and the compositions, one after another, are flattering to some of the most odious historical characters of recent memory. But, if you can control that acid flow, one can certainly marvel at the beauty and power delivered by the Third Reich's filmmaker of choice.
Watching Nazis cavorting about in their uniforms, proudly brandishing their supposed superiority isn't exactly easy to digest, but Riefenstahl does manipulate the image with amazing grace to pointed effect. You do have to divorce yourself of those natural feelings of disgust about Hitler and his cohorts to be fascinated by this important slice of history from an artistically slanted perspective. Hitler was a really charismatic speaker, more so than I realized from the many newsreels I have seen of him posturing before crowds like a sawed-off Demi-god. The one imposing element of the convention is control. From Riefenstahl's pointed images to the masses of participants, this is a show foreshadowing some of the most heinous acts in human history.
Riefenstahl's short 17 minute film, Day of Freedom, is also included in the package. Mostly composed of fabulously composed images of Nazis showing off their battle prowess, it's an effective compliment to Triumph of the Will.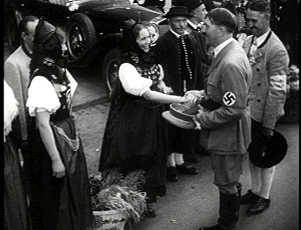 Hitler meets locals in costume. ęSynapse
Synapse delivers the goods on Triumph of the Will, spiritual warts and all. The source material has been restored to odious grandeur. Riefenstahl's gliding, glowing compositions are displayed with rare beauty. Contrast level are fine and element damage control prevents dirt and scratches from disrupting material impact. The sound is clean, but rather immaterial in this case. Grain is tightly controlled and image flashing is kept to a minimum. There are some errant splices. Shadow detail is very good, though some black compression is evident in the night sequences. Above all, mood is maintained. Removable English subtitles are available, but often the image says more. Historian Dr. Anthony R. Santoro provides insights on an audio commentary track, often falling into the trap of describing the images.


Selections from the Feature Archive include articles on Akira Kurosawa, Frank Darabont, Blonde Bimbos, Hollywood Street Gangs, or Vietnam: The Hollywood Pariah, and many more....

From The Adventures of Robin Hood to Casablanca, director Michael Curtiz made movies that delighted audiences. Click on the image for Michael Curtiz: Directed Passion.
---


Mother Night/A-/A-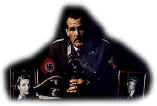 The eccentric style of Nick Nolte is perfect for the angst ridden Howard W. Campbell, Jr., a hero or a villain.
---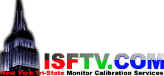 ISF Monitor Calibrations in the Tristate New York area. Lots of hardware info and frequent hardware peaks from video expert Kevin Miller.They may be judgmental, but that's the point, isn't it. Lots of DVD reviews plus news and more.
---

Jim Doolittle
ISF Instructor. Premier calibrator and expert front projection system setup technician in the Boston area.
---

A love of movies drives this small DVD production company, Synapse Films. Currently specializing in horror and cult films. Watch for new DVD releases of film festival independents as Synapse branches out.
---


Cyber Theater is an outstanding source for accurate video information. Check out their 16 x 9 format guide for a thorough understanding of DVD encoded that way.
---

Have you visited Home Theater Talk lately? One of the friendliest places on the Net for Home Theater and DVD discussion, you can get help for installation problems or simply share your opinions with other Vidiots.
---