Stunt Man (SE)/ B+ ,B
Anchor Bay/1980/130/ANA 2.35
A wonderfully eccentric film delivered like a baby from writer/director Richard Rush. The Stunt Man satirizes the movie-making process with gleefully mischievous insider knowledge.
Eli Cross is the director who will stop at nothing to get what he wants on film. Cross is helming an action adventure on location at a New England seaside resort. When a stunt goes disastrously awry, Cross seizes on a fugitive on the run to takes over stunt duties.
There are some outstanding glimpses of the stunt process from a behind-the-scenes perspective. Reality and fantasy blur as filtered through the lens of Cross. Eli Cross is the ruthless, charming, cold-blooded heart of The Stunt Man. His glib dialogue, story-boarded philosophy, and determination to get the shot no matter what propels the film with roguish energy.
Peter O'Toole is a wonderful Cross. Frail, pale, he rules the roost of The Stunt Man with effortless dialogue delivery. Steve Railsback plays the fugitive/stunt man Cameron with good energy and bizarre innocence, yet he's less than camera ready. A more dynamic screen presence might have made The Stunt Man live on yet another level. Barbara Hershey is more than comfortable giving a cheeky performance ass leading lady Nina Franklin.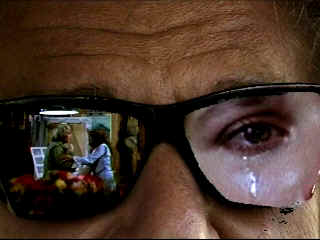 Rush reflects on The Stunt Man. ©Anchor Bay
There's no doubt that Anchor Bay has taken great care to make The Stunt Man look as good as possible. It's mostly sharp, save for a number of close-ups on Barbara Hershey, which I assume are intentionally softer and a few long lens shots. Some of the bright outdoor scenes are very grainy, especially the credit sequence. A number of compositions are also strongly lit with outdoor backlight, blowing out the picture to a degree. Color appears accurate and well saturated. Darker scenes are nicely balanced to provide good shadow detail and deep blacks. Skin tones are quite natural with a good range.
The Stunt Man is available in a movie only edition and this special edition. If you like the movie, it's a no-brainer to get the full featured 2 disc special edition. The two hour original documentary centerpiece is a terrific surprise. Richard Rush, is tour guide for the documentary called The Sinister Saga of Making The Stunt Man. Rush is consistently droll, in fact, capturing the same tone as the film. Rushes tour through the movie making process is consistently entertaining and imaginative. This guy has not lost the thrill of movie magic. One of the best docs on making a movie I have seen.

Ghost Dog: Way of the Samurai


Ancient Japanese samurai tradition compared to new world Italian mobsters filtered through the imagination of Jim Jarmusch. Forest Whitaker is outstanding.
---


Selections from the Feature Archive include articles on Akira Kurosawa, Blonde Bimbos, Frank Darabont, Steven Culp, John Herzfeld or Vietnam: The Hollywood Pariah, and many more....
Director Walks the Wire


Balanced by an armor of movie lore and filmmaking daring, director John Herzfeld is comfortable walking the high wire. Check out this interview by Stu Kobak.
---


Have you visited Home Theater Talk lately? One of the friendliest places on the Net for Home Theater and DVD discussion, you can get help for installation problems or simply share your opinions with other Vidiots.
---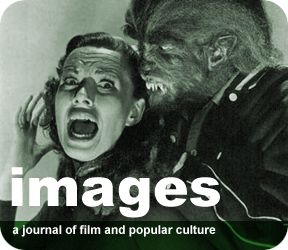 Images is a non-commercial Web site created for everyone who enjoys movies and popular culture. Images is published quarterly; however, new reviews will appear each week, so check back often.
---


Mystery writer Fred Hunter digs into classic films on DVD. Check out his insightful reviews at The Classics on DVD.
---

Jim Doolittle
ISF Instructor. Premier calibrator and expert front projection system setup technician in the Boston area.
---