Steam/ A-, D
Strand/1997/96/
The film is beautifully made by writer/director Ferzan Ozpetek. Even the very opening passages elegantly foreshadow the events that will unfold. Ferzan paints his picture with easy sensuous strokes making Istanbul a seductress by the sea. She weaves a spell with a scent of the Orient accented by Europe over supplicants arriving in the city searching for a sense of themselves.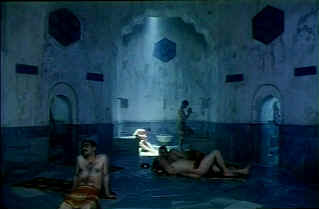 Francesco is drawn into the world of the Hamam. İStrand
Like the mist of a Turkish bath, there's a sense of fate and destiny floating in the air as Francesco arrives in Istanbul. The Italian architect has interrupted his busy design schedule to complete the sale of the building left to him by his expatriate Aunt.
Wandering through the city, chance takes Francesco into another world where he experiences a touch of traditional Istanbul. Later, when the real estate agent takes him to the property, he meets the Osmans who worked for his Aunt. There he learns that the building he is selling is a hamam, which means bath house in Turkish. Nothing quite happens the way he has envisioned it. From the moment he is induced to dine with the Osman family, the process of seduction begins.
It's a remarkable film, a unique journey that takes Francesco from his sophisticated Italian life to a timeless place in Istanbul. The hamam restoration that he undertakes is fascinating, and the relationships that develop build with a natural flow. Steam is a layered film, gracefully moving from section to section. From the moment Francesco's wife Marta arrives in Istanbul you know that something will happen. When she examines the Aunt's belongings, there's a mysterious sense of union.
The acting is as natural as the setting right across the board. Alessandro Gassman (The son of Italian matinee idol Vittorio Gassman.) is a perfect Francesco. He captures the gradual change of his character subtly. Halil Ergün is a strong presence as Osman and Francesca d'Aloja crafts a believable character from Marta.
The haunting Turkish score by Aldo de Scalzi and Pivio adds to the exotic ambiance. Pasquale Mari's cinematography is seductive. The location setting of Istanbul itself becomes a character. Nicely paced by Ozpetek with a gradual increase of the beat.
The original Turkish title is Hamam which means Turkish bath. The source material is not very good for this DVD transfer. Black levels are rather washed out. Shadow detail is compressed and not reveling. There's a good amount of dirt on the original elements. It looks as if 3-2 pulldown has not been flagged on the DVD resulting in lots of jitter. Perhaps it was even made from a composite master. Color is adequate at best. There are a lot of soft scenes. It's not a pretty looking DVD. Too Bad. There's an elegance about the way its shot and the setting is very exotic. This should been a good-looking DVD and it's not, but this is a film well worth seeing even in this diminished visual state. White English subtitles are burned on the image.
Reviewed on a Sharp 9000VX DLP Projector
Looking for a good Foreign Film Fix? Here's a list of reviews that can get you started on an overdose. Click here to satisfy the urge.
---
Hitchcock on DVD



Information and review links to Alfred Hitchcock on DVD
---


Have you visited Home Theater Talk lately? One of the friendliest places on the Net for Home Theater and DVD discussion, you can get help for installation problems or simply share your opinions with other Vidiots.
---
Kinoeye Archive
This is a resource of all content-rich materials on the web relating to Central and East European cinema. The ultimate aim of the Kinoeye Archive is to provide a near-as-damn-it definitive index of intelligent and thoughtful English-language analysis of Central and Eastern European cinema on the web.
---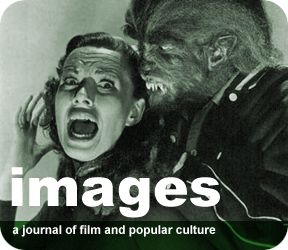 Images is a non-commercial Web site created for everyone who enjoys movies and popular culture. Images is published quarterly; however, new reviews will appear each week, so check back often.
---
Werner Herzog Film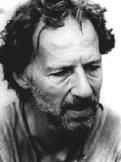 The Web site of director Werner Herzog includes lots of great material. A perfect stop for anyone who admires his films.