Anniverary Party (SE)/ B, B
New Line/2001/115/ANA 1.85
It's a wonderful ensemble performance movie, but The Anniversary Party is limited by a thin script that doesn't always ring true. There are a lot of characters woven into the narrative. They have some fine opportunities to show off their acting; there seems to be some effective improv included and the actors are terrific right across the board.
After a separation in their stormy marriage, Joe and Sally have recently reunited. To celebrate their sixth anniversary, a party is in order. Parties are by nature entertaining and this one's no exception. The variety of friends and current situations makes for solid interaction. Perhaps one of the problems, if you deem it a problem, is that the central characters, Joe and Sally are not particularly appealing. You can turn that into a compliment because the characters are what they are; they are not candied coated versions. They are certainly neither perfect nor plastic. But, at he same time, their inability to curry audience sympathy makes it difficult to enjoy the film to the max.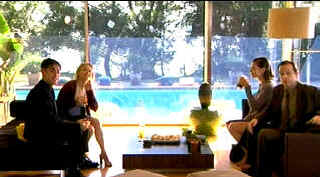 The dog-loving neighbors. İNew Line
The flow of the film feels spotty. There are times when you are completely engrossed in the characters and other times when it bellies out and drags There are many good moments, but the scene that played most powerfully, touching on an extraordinary raw nerve of truth, is when Sophia Gold suggests to Sally that she may be making a mistake and then inadvertently opens up to Sally. It's a very real moment.
The dog sub-plot is very funny. Like so many people, I have experienced problems with neighbors complaining about our dog's barking. In fact, our lovely neighbors took us to Village Court and all sorts of restrictions were placed on our dog. It was a royal pain. Some of the pent-up tension that exists is funny and accurate. On the other hand, I don't think that Joe and Sally would have invited the neighbors to their party, regardless of business manager's advice. And knowing Joe and Sally, the potential to create more hostility is far greater than the likelihood of mending fences. They don't embrace the idea with an open heart and it therefore seems artificial. But it does supply plenty of laughs.
Could The Anniversary Party have been a better film, even a terrific film? Yes. But you can't fault the assorted characters. They are an interesting group of people with an excellent dynamic. Some of the scripting does not ring true, however, and it makes these very real characters play out artificial situations.
Alan Cumming as Joe Therrin, novelist turned film director, the androgynous husband of movie star Sally Nash, is probably the most interesting character of the group. The role is different from anything Cumming has done on screen before. He's very effective, charming in a bizarre kind of way. Perhaps his character rings truest and most consistent throughout the film. It's a very fine performance from Cumming. Jennifer Jason Leigh is the twin pillar holding up the structure of The Anniversary Party. I have always admired Leigh's talent. She comfortably reaches down to the emotional depths of her characters. In The Anniversary Party, she's limited by some of the anomalies of Sally and perhaps some inconsistencies int he written character. Maybe it goes back to that "do you really like her character" question.
The very fine ensemble cast makes The Anniversary Party a special treat. Sterling performances all around. Phoebe Cates does turn in that outstanding scene as Sophia Gold. All the actors seem at home in their Anniversary Party skins. Michael Panes playing Levi does a nasty Peter Sellers impersonation with references to Sellers' hilarious role in The Party, perfectly appropriate to this film.
The Anniversary Party achieves a feeling of immediacy with its natural shooting style. There are a lot of thoughtful details in the film. This is an intelligent group of actors gathered together to make this film. It's often vibrant and alive. Joining the party goers will reward with an entertaining couple of hours.
This is quite a nice transfer likely limited by the media of the source material. Black levels are good. Contrast levels are generally fine except for some of those blown out scenes. A comfortable range of fleshtones is captured. Color saturation is pleasing. Shadow detail perhaps could have been slightly better, but it's more than adequate. Filmed in digital video. There are certainly advantages to digital when it comes to performance. A lot of the transfer is quite sharp. Some scenes reflect the blown out backgrounds that are a by-product of digital at this point in time. Contrast range is somewhat pinched. It simply doesn't have the ability to capture depth like film does. There's some edge enhancement in scenes and peak transitional edge ringing. Pans don't do so well on DV. It's not as forgiving as film to motion. The soundtrack is fine, though some of the cricket activity in the surrounds got to be annoying. I even struggled to understand some of the dialogue. I suppose there was little or no looping done on the film. It was shot on the quick and cheap. Considering that, the production is really first-rate.
Alan Cumming and Jennifer Jason Leigh provide audio commentary on the special edition. They discuss the origins of the film. Again one is struck by the intelligence of these writer/director/actors on the commentary. They discuss the positives and negatives of shooting a film in DV and about how the characters evolved and what different actors brought to their roles.
Reviewed on a Sharp 9000VX DLP Projector

The Movie Poster Archive include extensive poster images from the films of stars like Susan Hayward, Kirk Douglas, Katharine Hepburn and many more. Our featured star is Spencer Tracy.
---


The Feature Archive has articles ranging from Akira Kurosawa to Blonde Bimbos.


Movie Rage: Death in the Aisles
Everyone knows what it feels like to get angry at the movies these days. Here's a humorous but not so delightful view of big screen misery.
---



Timely DVD reviews and an easy-to-use interface. Weekly contests.
---

Have you visited Home Theater Talk lately? One of the friendliest places on the Net for Home Theater and DVD discussion, you can get help for installation problems or simply share your opinions with other Vidiots.
---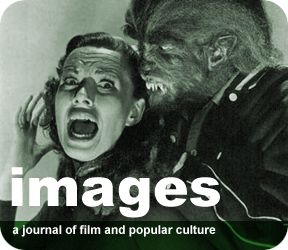 Images is a non-commercial Web site created for everyone who enjoys movies and popular culture. Images is published quarterly; however, new reviews will appear each week, so check back often.
---


Agoraquest is offering reviews, forums, news, and more dedicated to Sony products including, televisions, cameras, audio, DVD, and more.
---
Werner Herzog Film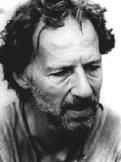 The Web site of director Werner Herzog includes lots of great material. A perfect stop for anyone who admires his films.
---

Gary Morris's insightful publication Bright Lights Film Journal turns the celluloid in films from a unique perspective. Click on the image above for more pure movie views.
---


Selections from the Feature Archive include articles on Akira Kurosawa, Frank Darabont, Blonde Bimbos, Hollywood Street Gangs, or Vietnam: The Hollywood Pariah, and many more....
Capturing Kennedy



Steven Culp extracts the essence of Robert F. Kennedy in Roger Donaldson's outstanding feature Thirteen Days. Culp recently shared insights on the performance and his career with Films on Disc. Click the image for more.
---