Zoolander(SE)/ B, A
Paramount/2001/103/ANA 2.35
Could you call it inspired stupidity? Zoolander certainly raises vapidity up to a new standard flying the underwear colors of Derek Zoolander, international cover boy and male model of the year three years running.
The inspiration for Zoolander is a skit developed by Stiller and screenwriter Sather for the 1996 VH1/Vogue Fashion Awards. There were myriad directions to take off from the Zoolander character platform, but it seems like the writers were confident enough in the inherent zaniness of Derek Zoolander to short-change the script.
Mockumentary elements get Zoolander moving while a draft of Austin Powers and other derivative touches set its course, but the success or failure of Zoolander clearly stands on the slight frame of the title character. Derek Zoolander is a marvelous specimen for the wildest spoofing. The visual jokes come fast and furiously with throwaway details lost in the sometimes frenetic pacing of the montage work.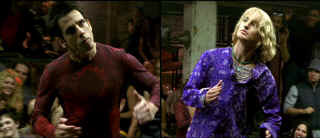 The Walk-Off. ©Paramount
The vacuous world of Derek Zoolander is falling apart. Rival male model Hansel is challenging his position as the best the modeling world has to offer. A Time Magazine cover story holds him up to ridicule. And his long time agent Ballstein is about to sell him out. Behind the scenes, trendy fashion design icon Mugatu picks Zoolander as the perfect specimen to brainwash for a dire act.
Ben Stiller plays Zoolander with inspired ditziness. Stiller's delivery is consistently funny and he keeps in character through some of the most difficult madness. Some malapropisms broke me up into fits of laughter. Derek spits they out with confidence "A eugoogolizer, one who speaks at funerals." There are times when the character seems to move out of his natural arc of intelligence, but they are minor. Christine Taylor has the window dressing role of reporter Matilda Jeffries and manages to maintain a cool comic comfort level reacting to Zoolander with just enough sense of bafflement. Owen Wilson is a great choice for Hansel. He's more straight man to Stiller, but Wilson's unusual screen presence adds its own special touch of humor. Stiller's Dad, veteran comic Jerry Stiller, has a lot of fun playing Maury Ballstein and Milla Jovovich takes to the dark locks and heavy make-up of villainous Katinka with a delicious element of pleasure.
There are strident aspects to Zoolander. Trendy fashion designer Mugatu is played by Will Ferrell at one pitch, loud. Whether the unfortunate obnoxious depiction of Mugatu is a function of script or performance or some measure of both, I don't know. What's clear is that the character is not funny. And the plot tears apart as quickly as a garment hastily stitched together for a last minute runway change. What's so funny about assassinating the Prime Minister of Malaysia because of his opposition to child labor? You got me, Pal.
The screenplay by Stiller, Drake Sather , and John Hamburg is driven by its well-written, clever, cool dialogue that keeps Zoolander prancing down the runway in fashionable style. But, again, the script is less than it could be. It's okay to have a silly plot, but not if it doesn't manufacture any fresh laughs; that's left to Zoolander and company. The use of split-screen for the classic "Walk-Off" provides runaway laughs. The music numbers are delightfully silly with costume designs and production details adding to the playfulness. The several montage sequences are very well done.
Stiller does a fine job sharing the director and star chairs. Mostly crisp pacing is delivered with a non-stop barrage of firecracker jokes. The scene at Hansel's seems like it lasts forever, lost in Hansel's retreat, undermining the superb pace of the movie and drags it down a peg. Stiller peppers the Zoolander stew with lots of entertaining cameo roles.
Watching Zoolander made me think that maybe I can't turn left. Zoolander has a lot of broad winning performances and never fails to produce a good time.
Zoolander is a hunk of a DVD. The transfer exhibits beautifully balanced shadow detail. Overall depth in dark scenes is extraordinary. Full bandwidth resolution delivers every precious detail of Zoolander's wardrobe. Black level is simply incredible. The smallest details are revealed in the lushest dark backgrounds or fabrics. Color saturation is nothing short of miraculous with meticulous delineation of color space. Amazing night cityscapes; glossy, beautiful, great punch. Zoolander is a vitally alive transfer. I have never seen more stable rendering of cobblestone streets. Great Dolby Digital 5:1 surround with an excellent bass beat delivered free of flab. Nice overall balance between music and action.
The special edition includes audio commentary from Ben Stiller and writers Drake Sather and John Hamburg. It's a relaxed commentary with a good balance of observations from all the participants. It's pretty straight forward and a serious commentary. Other features includes five deleted scenes, five extended scenes, with or without commentary, and outtakes. There are some promotional television spots, photo galleries and an alternate end title sequence. Too bad they did not use it: It's very funny, but no doubt made it harder to read the credits.


Selections from the Feature Archive include articles on Akira Kurosawa, Blonde Bimbos, Frank Darabont, Steven Culp, John Herzfeld or Vietnam: The Hollywood Pariah, and many more....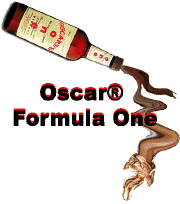 The Academy of Motion Picture Arts Sciences and has a soft spot reserved for peers taking on the battle of the bottle. Click on the bottle to learn more about the magic of Oscar® Formula One.
---

The Movie Poster Archive includes extensive poster images from the films of stars like Susan Hayward, Kirk Douglas, Katharine Hepburn and many more. Our featured star is Danny Kaye.
---


The Adventures of Baron Munchausen/A,A-



Director Terry Gilliam's richly detailed interpretation of the outlandishly imagined and fabricated exploits of the legendary eighteenth-century German adventurer and storyteller.
---



Mystery writer Fred Hunter digs into classic films on DVD. Check out his insightful reviews at The Classics on DVD.
---
Imaging Science Foundation


The Imaging Science Foundation promotes proper standards in home theater viewing. ISF trained technicians offer monitor calibration services to consumers. The difference in a properly calibrated monitor can be astounding. Click on the image to find an ISF member near you.
---


DVD links, information about Web specials, news, Site reviews.
---


The National Film Preservation Foundation (NFPF) is the nonprofit organization created by the U.S. Congress to save America's film heritage.
---

Have you visited Home Theater Talk lately? One of the friendliest places on the Net for Home Theater and DVD discussion, you can get help for installation problems or simply share your opinions with other Vidiots.
---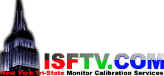 ISF Monitor Calibrations in the Tristate New York area. Lots of hardware info and frequent hardware peaks from video expert Kevin Miller. They may be judgmental, but that's the point, isn't it. Lots of DVD reviews plus news and more.
---