Rumble Fish/B+,A-

Universal/1983/94m/WS 1.85/BW & Color

Rumble Fish exists in a space that floats somewhere in a blurred reality. The young characters whose lives are played out on the streets could be living in "Anywhere, USA." They represent youth in search for meaning. An overbearing ennui surrounds the characters and is embellished stylistically by Coppola at every opportunity. How will these young people will find themselves in this world. There is no answer from the vision of the filmmaker.
The gang fights in Rumple Fish are directed with great aplomb. They are danced to a dangerous tune played by the camera. They reflect the ambivalence that dominates the characters. Coppola works in beautiful tandem with cinematographer Stephen Burum to create the ambiance of a dark fantasy played out in the imaginations of callow youths. The use of camera is bold and brave. So too in the integration of sound and music. Stewart Copeland has composed a powerful score for Rumble Fish and Coppola turns out all his technical wizardry to meld the forces cinema into a dynamic artistic fusion.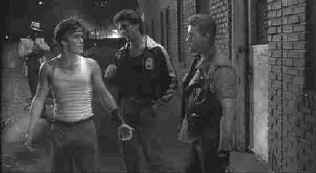 Get ready to rumble. ©Universal
Coppola gets first rate work from his young stars. Matt Dillon holds the screen majestically in every frame as Rusty James. The existential role is comfortable for Dillon. He himself projects the youth in search of meaning, though it is obvious that he has found his calling in life. Mickey Rourke presents a complex portrait as Rusty Jamesí brother, "The Motorcycle Boy." The confusion and mystery that Rourke invests the character with are natural. This is probably his most successful screen role. Nicolas Cage turns in a sincere, belligerent performance without going over the top.
The transfer of the glossy black and white Rumble Fish is consistently beautiful and the dramatic splashes of color are perfect. The delicate range of chromatic shades that Coppola composes with have been captured with no loss of impact. Take a gander at the how fog is treated on this excellent DVD. It floats with a smooth motion with no undue graininess. The Dolby Digital 2-channel surround sound is wonderfully detailed and transparent. Sounds seem to float in space. The quality of the disc adds enormously to the pleasure helping to make this DVD of Rumble Fish truly first-rate.


Selections from the feature archive include articles on Akira Kurosawa, Frank Darabont, Blonde Bimbos, Hollywood Street Gangs, or Vietnam: The Hollywood Pariah, and many more....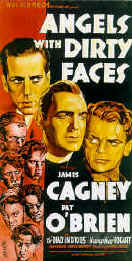 Hail, Hail, the Gangs in Hollywood
From Angels with Dirty Faces to West Side Story to Menace II Society, Hollywood has depicted youth gangs as reflections of the times.
---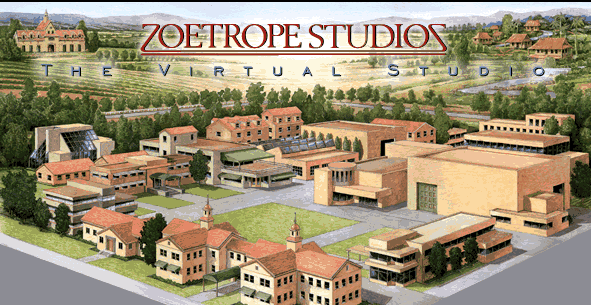 The home of Francis Ford Coppola's Zoetrope Studios has more corridors of interest than you might expect.
---


Information on film sound in theaters and home theaters. Lots of helpful information provided in a handsome interface.
---


DVD News, Reviews, Previews, Easter Eggs and more.
---


The DVD Forum is an international association of hardware manufacturers, software firms and other users of Digital Versatile Discs (the "DVD Format"), created for the purpose of exchanging and disseminating ideas and information about the DVD Format and its technical capabilities, improvements and innovations.
---